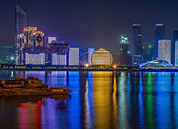 May 27-28, 2021
Hangzhou, Zhejiang, China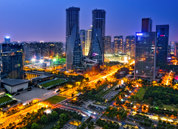 May 20-21, 2021
Hangzhou, Zhejiang, China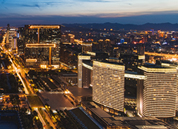 April 15-16, 2021
Hangzhou, Zhejiang, China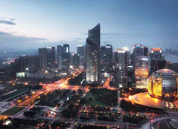 March 25-26, 2021
Hangzhou, Zhejiang, China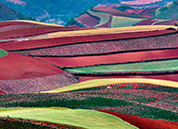 June 13-14, 2019
Changsha, Hunan, China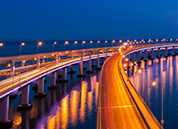 May 23-24, 2019
Qingdao, Shandong, China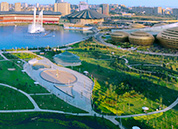 May 16-17, 2019
Zhengzhou, Henan, China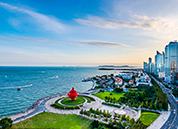 May 9-10, 2019
Qingdao, Shandong, China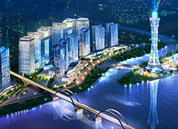 April 11-12, 2019
Zhuhai, Guangdong, China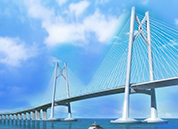 March 14-15, 2019
Zhuhai, Guangdong, China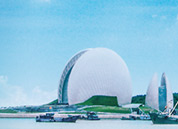 May 21-22, 2018
Hainan Sanya, China
Business Visits
AMJ visits Asian Metal
On November 10th, Rakhman Turgyn, general manager of strategic marketing team of Advanced Material Japan Corporation (AMJ) and Tomohiro Ishikawa paid a visit to Asian Metal and discussed the titanium sponge market in Japan, CIS and China with Tina Zhu.
Rakhman Turgyn made a brief introduction of AMJ, and expressed that they are the largest titanium sponge importer in Japan. But demand in Japan is also sluggish and large stocks exist in titanium products market, they suspended importing from China in early last year.
Rakhman Turgy mentioned the two titanium sponge producers, Osaka Titanium Technologies Co. and Toho Titanium Co., Ltd, and the production capacity is 40,000tpy and 25,200tpm respectively, but the operation rate of both the two companies is around 50%。As for CIS, VSMPO-AVISMA Corporation in Russia with its operation rate is more than 90%, and Zaporozhye Titanium and Magnesium Combine (ZTMK) in Ukraine runs 60-70% of their capacity, and Kazakhstan's UKTMP only operates 40-50% currently.
Rakhman Turgy showed interests in Chinese titanium sponge market and the upstream market. He learned the major producers of titanium slag, titanium tetrachloride and titanium sponge in China, including the output and capacity. Besides, Rakhman Turgy and Tina discussed the expansion plans of several Chinese titanium sponge producers.