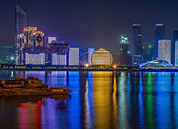 May 27-28, 2021
Hangzhou, Zhejiang, China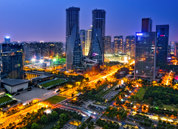 May 20-21, 2021
Hangzhou, Zhejiang, China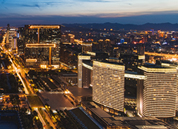 April 15-16, 2021
Hangzhou, Zhejiang, China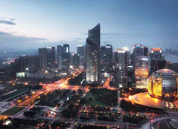 March 25-26, 2021
Hangzhou, Zhejiang, China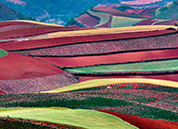 June 13-14, 2019
Changsha, Hunan, China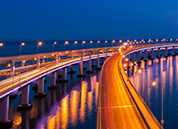 May 23-24, 2019
Qingdao, Shandong, China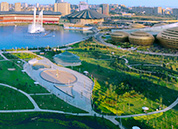 May 16-17, 2019
Zhengzhou, Henan, China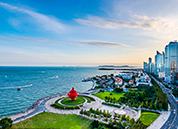 May 9-10, 2019
Qingdao, Shandong, China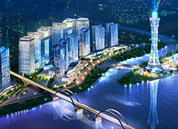 April 11-12, 2019
Zhuhai, Guangdong, China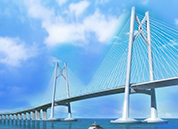 March 14-15, 2019
Zhuhai, Guangdong, China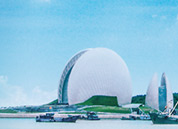 May 21-22, 2018
Hainan Sanya, China
Business Visits
Asian Metal visits some ferrochrome producers in Sichuan
On August 20-22, Ms. Alice Mu, senior analyst of chromium market and Mr. Yu Chao, project supervisor of marketing department from Asian Metal, visited some ferrochrome producers in Sichuan.
Asian Metal came to Sichuan Ehui Ferroalloy Co., Ltd and was welcomed by Mr. Zhou Bo, vice general manager and Mr. Du Zhimin, manager of purchasing department on the afternoon of August 20. Mr. Zhou and Du expressed their opinions on the current chrome market and comnunicated about the future market trend with Asian Meta. Mr. Zhou pointed that sluggish stainless steel market would press down ferrochrome prices further in the near future, but considering a few stainless steel mills did not suspend or decrease their production by a large margin and ferrochrome import quantity remains at low levels, Chinese domestic ferrochrome market would not decrease much.
On the morning of August 21, Asian Metal visited Sichuan Mingda Group and talked about the chrome market with Mr. Zhu Qiming, vice general manager and manager Li Fei of the company. Mr.Zhu showed that due to the worsening of European and American debt crisis and industry upgrading and adjustment in China, Chinese economy development becomes slowing down with bad sales and large stocks of stainless steel products. He believed that Chinese chrome market would continue to go down and it is difficult to recover in the short term. Meanwhile, Mr. Zhu gave some advices about the problems in chrome market and expected Asian Metal to lead the market to become much healthier.
Asian Metal called on Sichuan Xinhe Electric Power Development Co., Ltd on the afternoon of August 21. Mr. Hu, vice general manager of the company, told Asian Metal that currently it is obvious that those stainless steel mills reduce ferrochrome prices step by step due to hard stainless steel industry in China. He believed that it is unlikely for the market to rebound before Q2 of next year. Many participants are very pessimistic about the future market and cautious about importing chrome ore purchases. Meanwhile, chrome ore prices in Chinese main ports would go down further. In order to reduce risks in such a sluggish situation, they would like to cooperate with some private steel mills who can provide favorable payment terms.
Asian Metal visited Sichuan Jinyu Electrometallurgy Co., Ltd on the morning of August 22 and communicated with Mr. Ou Pingqing, general manager and Mr. Ye Juntao, vice general manager of the company about Chinese chrome market. Mr. Ou expressed that current chrome market runs slowly and weakly and he is very conservative and cautious about the chrome ore market due to constant price decrease. Finally, Mr. Ou expected to keep in touch and cooperate with Asian Metal closely.