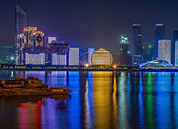 May 27-28, 2021
Hangzhou, Zhejiang, China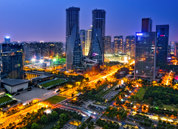 May 20-21, 2021
Hangzhou, Zhejiang, China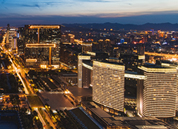 April 15-16, 2021
Hangzhou, Zhejiang, China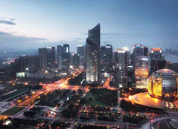 March 25-26, 2021
Hangzhou, Zhejiang, China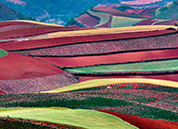 June 13-14, 2019
Changsha, Hunan, China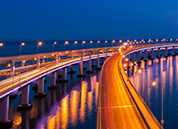 May 23-24, 2019
Qingdao, Shandong, China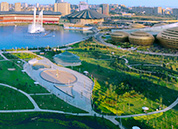 May 16-17, 2019
Zhengzhou, Henan, China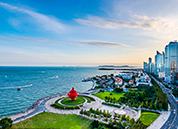 May 9-10, 2019
Qingdao, Shandong, China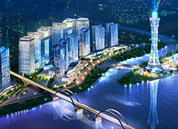 April 11-12, 2019
Zhuhai, Guangdong, China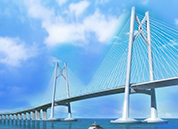 March 14-15, 2019
Zhuhai, Guangdong, China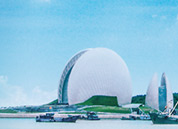 May 21-22, 2018
Hainan Sanya, China
Business Visits
Asian Metal visits RJH Trading
On July 26th, Asian Metal met with the RJH Trading team to discuss global metal markets. RJH Trading, a London based company that caters to clients around the globe, enjoys a sterling reputation as one of the most reliable and experienced metal trading houses in the industry. RJH Trading's Charles Swindon, Managing Director and Head of Marketing and Sales, Leo Mills, Assistant Trader and Shipping Administrator, and Vivian Wang, Minor Metals Trader, met with Melvin Hill, Chi Ling, and Gareth Taylor of Asian Metal's London Office.
At the meeting, RJH and Asian Metal agreed upon the importance of improving the bilateral exchange of information between both companies. Both parties then went on to discuss many of the recent developments and current trends in global rare earth, minor metal, and steel raw material markets. Although rare earth markets appear to be seeing new interest from certain sectors, particularly on the investment side, both RJH and Asian Metal agreed recent activity has been relatively slow partially due to the cyclically quiet summer holiday period but also due to price instability and substantial EU economic uncertainties. RJH traders acknowledged that the European manganese flake spot prices have seen substantial fluctuations, adding that the protracted weak end user demand and rumours about Chinese government abolishing the export duty on manganese flake and lump may cause further fluctuations in the future pricing trend.
Both parties discussed the steel raw material market. RJH found a country specific spread, like that provided by Asian Metal, more effective than having a global iron ore price. They explained that a country specific spread gives room for both buyers and sellers to negotiate more mutually beneficial deals that take into account freight, the state of the market, and the specifications of the iron ore. A recovery in the market is not expected until September as economic uncertainty continues to dampen many downstream consumer regions, China's fiscal stimulation efforts take time impact on the construction sector, and the summer months historically coincide with a lull in the demand cycle.