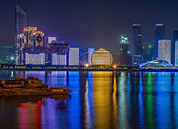 May 27-28, 2021
Hangzhou, Zhejiang, China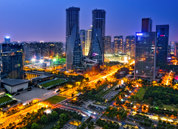 May 20-21, 2021
Hangzhou, Zhejiang, China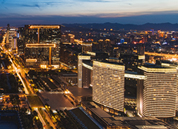 April 15-16, 2021
Hangzhou, Zhejiang, China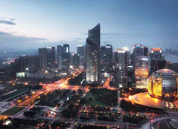 March 25-26, 2021
Hangzhou, Zhejiang, China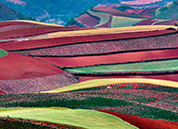 June 13-14, 2019
Changsha, Hunan, China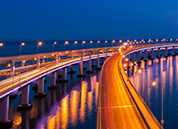 May 23-24, 2019
Qingdao, Shandong, China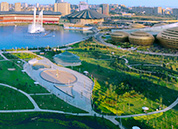 May 16-17, 2019
Zhengzhou, Henan, China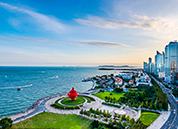 May 9-10, 2019
Qingdao, Shandong, China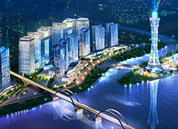 April 11-12, 2019
Zhuhai, Guangdong, China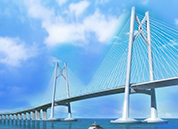 March 14-15, 2019
Zhuhai, Guangdong, China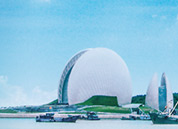 May 21-22, 2018
Hainan Sanya, China
Business Visits
Asian Metal visits major antimony products enterprises in Hunan
Asian Metal's Xu Na, Antimony Market Analyst and Li Xin, Marketing Manager, were warmly received by Hunan Zhongnan Antimony & Tungsten Trading Co., Ltd. , as well as other major antimony producers in Lengshuijiang during July 19-21, 2012 visit.
Ms. Yan Jingjing, Antimony & Tungsten Business Manager of Hunan Zhongnan Antimony & Tungsten Trading Co., Ltd. met the Asian Metal staff at the airport on the morning of July 19. According to Yan, Mr. Yang Xingu, President of the company was abroad on a business trip, thus, she, as well as Ms. Wang Yu, Antimony & Tungsten Department Manager were responsible for the reception and meeting. Wang, Yan, and Xu discussed and addressed several concerns such as – whether the crackdown on antimony ingot smuggling will continue, if export quotas on antimony products will be adjusted throughout the coming year, what private enterprises must do in order to survive in the future, as well as their expectations of a possible gradual market recovery in the future. Wang and Yan added that most export enterprises are signing orders based on prices set by Asian Metal, playing an irreplaceable role as the neutral third party within the antinomy industry. They urged Asian Metal to continue reporting the market objectively and fairly in order to keep global business transparent.
Hunan Zhongnan Antimony & Tungsten Trading Co., Ltd. is wholly owned by Hunan Chenzhou Mining Group Co., Ltd. As the export window and bridge of Chenzhou Mining, the company, mainly engages in exporting antimony and tungsten products, while importing antimony concentrate, tungsten concentrate, gold concentrate, as well as antimony-tungsten-gold bulk concentrate.
Asian Metal also visited smelters in the Lengshuijiang area, commonly known as the "Antimony Capital of the World", on the night of July 19, and met with Mr. Duan Shaoji, Chairman of Lengshuijiang Antimony Association, Mr. Fu Yongzhong, President of Heqing Antimony Co., Ltd., as well as Mr. Huang Huize, Purchasing Manager of Gredmann Guigang Chemical Ltd. Xu Na spoke with Shaoji and Yongzhong regarding the problems private enterprises are facing as they seek to grow their operations despite the current negative market pressure. In addition, they discussed the difficulties surrounding the future antimony market.
Also, Asian Metal was able to visit Hsikwangshan Twinkling Star Co., Ltd. on the morning of July 20, exchanging market intelligence with Mr. Gao Changchun, the company's President and GM as he expressed his valuable views pertaining to the antimony market. We were warmly received by Mr. Liu Yuebin, Vice GM, as well as Managers, Mr. Song Ruze, and Mr. Zhang Wensheng. As a senior insider, Yuebin put forward important comments and suggestions to us, and praised Asian Metal for its promptness and objectiveness. Many clients of Twinkling Star are also members and subscribed to Asian Metal, and Liu wished further growth in our long-term future.
Hsikwangshan Twinkling Star Co., Ltd., the largest global antimony producer and downstream supplier, is mainly engaged in mining, separation and smelting of antimony, however, they are also active as a large non-ferrous metal enterprise integrating smelting, chemical processing and scientific research of zinc. As the major Chinese antimony exporter and R&D base, the company's antimony products are exported to more than 50 countries and regions such as Japan, US, Europe, etc. Antimony products occupy 30% of Chinese market shares and 25% of global market shares.
Furthermore, Asian Metal visited Hunan Zhenhong Mining Industry Development Company on the afternoon of July 20. President Chen Songyun expressed his opinions in regard to the antimony industry over dinner with Asian Metal accompanied by Mr. Yang Jianhua, the company's GM, as well as Mr. Yang Bingyi, GM of Development.
Hunan Zhenhong Mining Industry Development Company, which was founded in October, 2009, is a modern private enterprise developing non-ferrous metal with prospecting, mining, separation, and smelting of antimony. The company has developed two mines in Rongshui; Guangxi-based Wayao antimony mine and Zhejiang-based Zitong antimony mine. They are also in the process of developing new mines in Xinshao, Hunan; the provinces of Yunnan, Guangxi, as well as in Laos. The company mainly produces antimony; nonetheless, they are also mining and smelting various metals such as copper, lead, zinc, molybdenum, and gold.
Lastly, Asian Metal attended a meeting held by Antimony Association of Smelters in Lengshuijiang area in an effort to better understand the current difficulties that have been plaguing the development of private enterprises, while also participating in the preliminary planning of future development.
We visited plants which are under construction by Chen Songyun, President of Hunan Zhenhong Mining Industry Development Company on the morning of Jul 21. Chen introduced the company's short-term and long-term development plan.