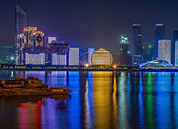 May 27-28, 2021
Hangzhou, Zhejiang, China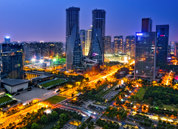 May 20-21, 2021
Hangzhou, Zhejiang, China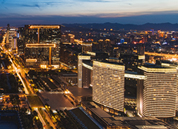 April 15-16, 2021
Hangzhou, Zhejiang, China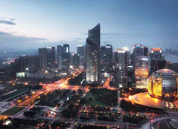 March 25-26, 2021
Hangzhou, Zhejiang, China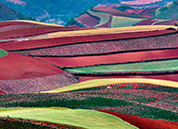 June 13-14, 2019
Changsha, Hunan, China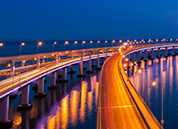 May 23-24, 2019
Qingdao, Shandong, China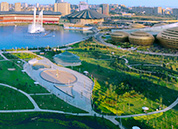 May 16-17, 2019
Zhengzhou, Henan, China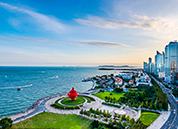 May 9-10, 2019
Qingdao, Shandong, China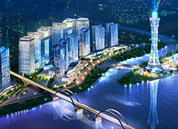 April 11-12, 2019
Zhuhai, Guangdong, China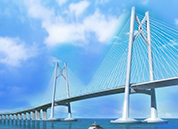 March 14-15, 2019
Zhuhai, Guangdong, China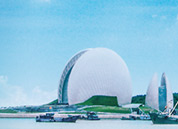 May 21-22, 2018
Hainan Sanya, China
Business Visits
Asian Metal visits China National Minerals Co., Ltd.
Mu Ali, senior analyst and Yu Chao, project supervisor of marketing department of Asian Metal visited China National Minerals Co., Ltd. on July 12 and had a friendly conversation with Zhu Jiang, general manager of ferroalloys department in China National Minerals Co., Ltd.
Zhu Jiang expressed his opinions about the current economic features and chrome market trend. Although Chinese economy becomes slowing down, it is advantageous towards Chinese economic structure adjustment in the long term. Due to rainy season in South China at present, the operation rates of some ferrochrome producers are much better than before. Meanwhile, it is the traditional off-season in July and August and demand from consumers keeps soft, so it is difficult for chromium prices to recover in the short term.
Finally, Zhu Jiang thinks highly of Asian Metal's service and gave valuable advices about the current chrome industry problems.
The Ferro-Alloys Department in China National Minerals Co., Ltd consists of the Ferro-Manganese, Ferro-Silicon, Ferro-Chrome, Ferro-Nickel, Special Alloy and Plant Administration sections engaged in the production, import, export and domestic trading of ferro-alloys and their raw materials. Their business lines cover the 4 major series of silicon, manganese, chrome and molybdenum including ferro-silicon, silicon manganese, ferro-manganese, manganese metal, ferro-chrome, ferro-molybdenum, molybdenum oxide, ferro-nickel, ferro-tungsten, ferro-vanadium, ferro-titanium, ferro-boron, manganese ore and chrome ore.
Through their best efforts over the years in matching the upper stream resources, expanding production, extending market network and reinforcing the industrial chain, they have grown into a comprehensive business department with strong anti-risk capability and a complete range of products that integrates the development of resources, processing, manufacturing, trading and marketing.