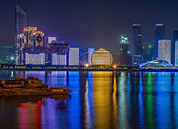 May 27-28, 2021
Hangzhou, Zhejiang, China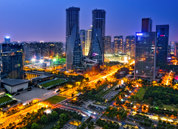 May 20-21, 2021
Hangzhou, Zhejiang, China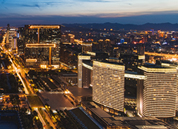 April 15-16, 2021
Hangzhou, Zhejiang, China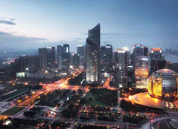 March 25-26, 2021
Hangzhou, Zhejiang, China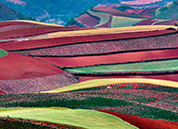 June 13-14, 2019
Changsha, Hunan, China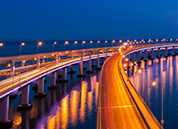 May 23-24, 2019
Qingdao, Shandong, China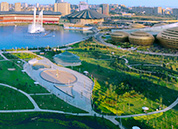 May 16-17, 2019
Zhengzhou, Henan, China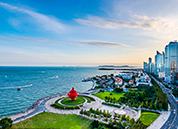 May 9-10, 2019
Qingdao, Shandong, China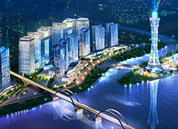 April 11-12, 2019
Zhuhai, Guangdong, China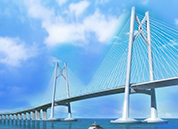 March 14-15, 2019
Zhuhai, Guangdong, China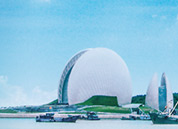 May 21-22, 2018
Hainan Sanya, China
Business Visits
Asian Metal meets some silicon metal smelters and traders
On 16th to 17th May, 2012, Ms Yin Xiaohong, the analysis of silicon metal of Minor Metal Dept. in Asian Metal, met with some silicon metal smelters and traders in the "Silicon Industry Summit" in Guangzhou, and discussed the silicon metal and the downstream industries with them.
Chinese silicon metal smelters claimed that the silicon metal market was dull and the operating rate was low recently. From the second half of last year, under the European debt crisis, the demand for polysilicon in European market dropped sharply, so polysilicon prices decreased and many plants stopped production throughout the world. Moreover, the demand for silicon metal from the aluminum alloy and organosilicon industries also decreased. Into 2012, silicon metal prices dropped in most of the time and some smelter stopped production gradually as the market prices cannot afford their production cost.
Chinese silicon metal traders reported that the silicon metal export market was weak either. The smuggled silicon metal from Vietnam increased last year. On the decreasing demand from overseas market and the increasing smuggled materials, Chinese silicon metal export volume decreased in the past several months. There were few silicon metal being shipped from Vietnam from March this year, but the silicon metal export market still saw no big improvements. On January 30th, WTO adjudicated China to lower the silicon metal export tax. Chinese silicon metal traders concern this point. Some exporters think that if the silicon metal export tax could be lowered or cancelled, the unfair competition in the market such as smuggle could be avoided to some degree and expect the government to regular the silicon metal export market.
Asian Metal communicated with many smelters and traders, such as Chongqing Wujiang Industry, Goodluck Group, Zhejiang Zhongcheng Silicon Co., Ltd, K Metal, Xiamen ITG Group, Pentart Industrial Ltd., Jaco Metal Limited, Sumitomo Corporation (Guanghzou) Ltd., Dow Corning (China) and Cellmark, etc. Asian Metal listened to their comments on the current production and sales situation in Chinese domestic and export markets, and exchanged the ideas on the silicon metal future market trend. They appreciated the information on Asian Metal. Asian Metal will continue to be conscientious, objective and professional, and provide more valuable information to the metals market.