Host

Sponsor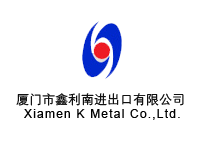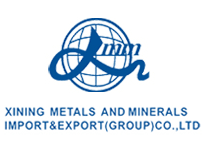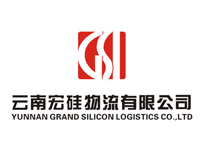 Support Unit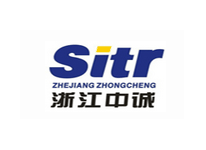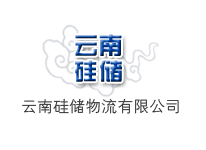 HISTORY
May 23-25, 2013 Xiamen, China
Sponsoring serves as an excellent opportunity for enterprises to advertise themselves. Successful advertisement impresses people, helps to improve popularity, promote sales and earns more market shares for enterprises, to realize business growth. The 2nd World Silicon Forum will provide you with a platform to communicate with enterprises in silicon industries at home and abroad and give you an excellent opportunity to show achievements and characteristics to all participants taking part in the conference. Asian Metal has accumulated a wealth of experience in holding meetings since its establishment 12 years ago and we will spare no effort to assist you in professional promotion and image improvement.
Asian participants please contact
Susan Yin
Tel: +86-10-59080011/22/33/44 Ext: 891
Fax: +86-10-59080044-801
MP: +86-18618107707
E-mail: susan@asianmetal.com
Lily Feng
Tel: +86-10-59080011/22/33/44 Ext: 886
Fax: +86-10-59080044-801
MP: +86-15101519402
E-mail: lily@asianmetal.com
European participants please contact
Tom Hawes
Tel: +44-207-481-9553
Fax: +44-207-481-9553
E-mail: tom@asianmetal.com
US participants please contact
Christopher Kavanagh
Tel: +1-646-681-1151
Fax: +1-646-6811171
E-mail: christopher@asianmetal.com
Xiamen K Metal Co., Ltd. is a branch of Linan Group Co., Ltd., which is a factory integrated with the research, production and sale of silicon metal, silicon metal powder, ferromanganese, aluminium ingot, and textile ect. There are more than 17 silicon furnaces located in Fujian and Guizhou province in China. With the annual output 60-80 thousand tons for silicon 5-5-3, 4-4-1, 3-3-0-3, 2-2-0-2, 2502, 20 thousand tons for ADC-10 and ADC-12, the company has the advantage of high grade, low ferro and low phossy silicon products.
The company gained the ISO9001:2000 Certificate and set up a quality control and management system, after years' practice and improvement; due to the strict control for very tache of the production, purchase, transportation and sale, the company ensures supplying the customer the top quality and best service.
To meet customer's requirement for the quality and quantity, the company has equipped advanced test machines and top productive technics. Xiamen K Metal Co., Ltd will always supply our customers with the top quality and best service, and welcome worldwide customers to cooperate for the common prospect.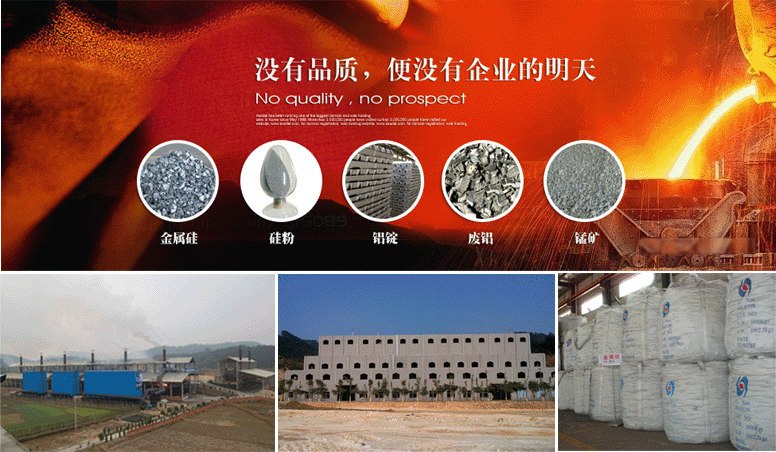 Contact
Mr. Zheng
Tel: 86-592-3121809
Fax: 86-592-5560560
Mp: 13606927618
E-mail: zhiyong@kmetal.cn
Address: Room 1102-1106, First Square, Lujiang Road, Siming Area, Xiamen, Fujian, China
Xining Metals and Minerals Import & Export (Group) Co., Ltd. was established in 1993 with registered capital of RMB100.000.000.00. As one of the key export enterprises and one of the top fifty enterprises in Qinghai Province, the company specializes in foreign trade business ranging from metals, minerals, ferroalloy, chemical, machinery, light industrial, textiles and garments, altogether 5 main categories with more than 60 kinds items. Meanwhile, the company handles import/export agent business for various products and technologies. The company sells goods to the USA, EU, Australia, Japan, Korea, Middle East, India, southeastern Asia Countries, Hong Kong, Macao, Taiwan, Brazil etc. The commodities and service have been so far warmly gaining good prestige over its customers home and abroad.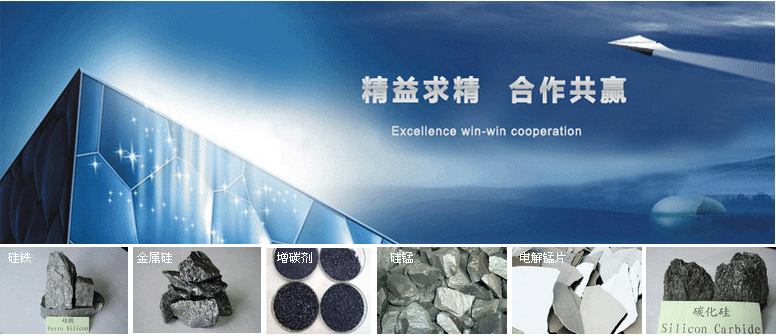 Contact
Mr. Zhang
Tel: 0086-971-8213458
Fax: 0086-971-6131136
Mp: 13909718186
E-mail: xnwk5p@163.com
Address: 13F Yinlong Building,36 Huanghe Road, Xining, Qinghai
Yunnan Grand Silicon Logistics Co., Ltd. (Grand Silicon) is a modern logistics enterprise that engaged in the storage, transportation and information service of silicon metal with the possession of professional silicon metal warehouse whose size is larger than 10,000 square meters. Based on its well-deserved reputation and overflow, safe as well as timely service, the company has enjoyed great popularity among its clients over years and established good business relationships with many silicon metal smelters in Dehong, Baoshan, Nujiang, Lincang, Wenshan and other places in Yunnan with highly appreciation and favorable reputation.
Yunnan Grand Silicon Logistics Co., Ltd. built strategic partnership with twelve railway sidings including East Station, South Station, West Station and Jinma Village Station of Kunming, and it also provided guarantee of transportation for clients with multiple modes like trucks, railway, containers and international combined transport by cooperating with well-known logistics enterprises at home and abroad such as Sinotrans, CREC, CSCL, Tonghai Zhengyi Transport Company, Maersk and Orient Overseas Limited, etc. The company established silicon metal laboratory in 2012 to provided test service for customers, and it also offered quality assurance to clients through strategic cooperation with SGS, BV and CCIC.
Annual transit capacity of silicon metal of the company reached 170,000t in 2012. The company will record up to 30,000t of storage capacity of silicon metal and over 200,000t of annual transit capacity in 2014. It cooperated with numerous banks and was able to provide factories and trading companies with diversified financing platforms like warehouse receipt pledge, solving funds issues for customers. In 2012, the transit amount of silicon metal reached 170,000 tons. In 2014, the maximum warehousing capacity of Grand Silicon could reach 30,000t and the annual transfer capacity will break through 200,000 tons. With cooperation with many banks, the company also services as a financing platform.
With modern internet controlling pattern, scientific warehousing and financial management, Yunnan Grand Silicon Logistics Co., Ltd. ensures the trading parties to check the real-time information of silicon metal and ensures convenient, fast and high-efficient warehousing and logistics service.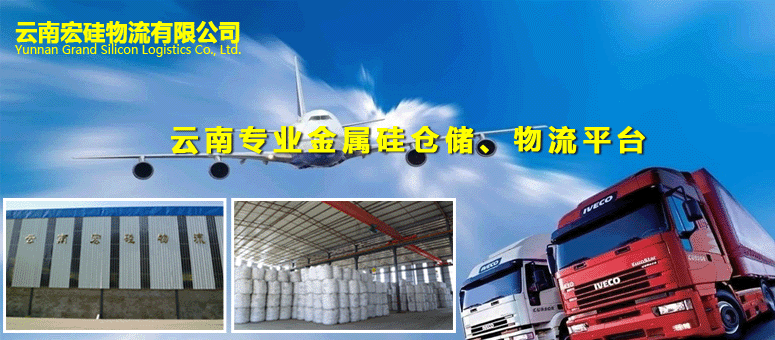 Contact
Mr. Ding Jian
Tel: 86-871-3373133
Fax: 86-871-3339900
MP: 13608870187
E-mail: dingjian187@126.com
Zhejiang Zhongcheng Silicon Co., Ltd. is located in Shaoxing, a famous worldwide cultural city in Zhejiang Province, China. We are mainly specialized in manufacturing, researching and marketing of silicon metal and silicon powder; and we are also engaged in polysilicon, magnesium ingot, coal and other products' foreign trade businesses, which is one of professional silicon metal producer and comprehensive trading enterprise in China. We have our own silicon stone, silicon moutain and 5*12500KVA silicon metal smelters in Yunnan Province, with annual production of 50,000 tonnes; and we also have our own silicon powder grinding mill and R&D center in Jiangxi Province and Jiangsu Province, with annual production of 50,000 tonnes.
Our office is located in Xiamen for providing most high-quality services to the clients more conveniently.
We have certificated by ISO 9001, and awarded honorable "Class AAA Credit Certificate" , "Credit A enterprise of Observing Contract and Keeping Promises ", "The Best Quality Certificate", and "Excellent Supplier Certificate" during the year of 2011 ~ 2013.
Welcome to contact us for future cooperation! We are looking forward to boost the business with you!
OUR VISION: To become the most reliable silicon supplier in China.
OUR MISSION: To achieve maximum value for society, customers and employees.

Contact
Overseas Sales
Jenny Zeng
Tel: 0086-592-3132441
Fax: 0086-592-3132316
MP: 15859266807
E-mail: jenny@si-tr.com.cn
Domestic Sales
Yaru Zou
Tel: 0086-592-3132315
Fax: 0086-592-3132316
MP: 13616036027
E-mail: ava@si-tr.com.cn
Yunnan Guichu Logistics Co., Ltd. (Guichu Logistics) was developed from Metallurgy Machine Shop, which was founded on April 1st, 2005 and was the first private silicon logistics company in Yunnan. The company, registered in May, 2008, was a professional silicon storage logistics enterprise. It has developed gradually and become the leader in professional storage market of silicon metal in Yunnan with 9-year brand and reputation building under strong support and help of Yunnan Metallurgical Group Co., Ltd. Storage Company.
As for hardware, the company's standardized storage area reaches 11,000m2. Dapanqiao Storage covers an area of up to 6,200m2 with two bridge cranes of 5t, and Gongjiacun Storage covers an area of 4,800m2 with four bridge cranes of 5t. The company can store up to 28,000t of silicon metal with over 400,000t of annual handling capacity. On software, after further upgrade of storage, monitoring and financial management software on May, 2010, sellers and buyers were able to inquire book inventory of silicon metal in time through the Internet. Additionally, matched storage remote real-time monitoring system was put into production, which enabled clients to see the working site of warehouses via computers or mobile phones.
The company not only provides services like other storage logistics companies but also offers a safe trading platform similar to Alipay for sellers and buyers of silicon metal. It reaches strategic cooperation with SGS in 2012, introducing SGS into silicon metal inspection market of Yunnan and providing an independent third–party testing agency for buyers and sellers. The company expects to become the largest silicon metal trading platform in China and aims to be a thoughtful steward for clients with the purpose of being a matchmaker for sellers and buyers and an idea of "service only, no trading".
Yunnan Guichu Logistics Co., Ltd. has become the largest silicon metal storage logistics base in Yunnan, providing trading platform and related transaction service for over 60% of Yunnan-based silicon producers and more than 200 silicon metal buyers inside and outside the province. The company always devotes itself to sustainable development of storage logistics industry and will provide normalized and humanized service for clients, creating a wider trading platform for them.

Contact
Mr. Xie Hong
Tel: 86-871-7200290
Fax: 86-871-7000117
MP: 13908850567
E-mail: xiehong2003@sohu.com