Host

Sponsor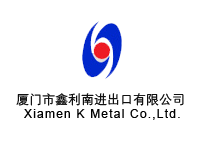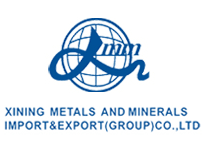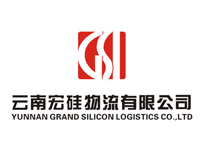 Support Unit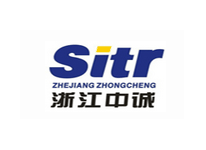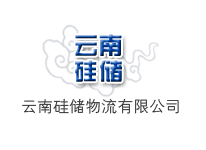 HISTORY
May 23-25, 2013 Xiamen, China
Jeff Lv
Vice President
GCL-Poly Energy Holding Limited
Mr. Jeff Lv has worked at the polysilicon project of Jiangsu Zhongneng for many years, which is fully owned by GCL-Poly Energy Holdings Limited. He has played important roles in activities spanning onsite engineering construction, production operations management, technology and business promotion for polysilicon projects. He has been involved in the creation and growth of the polysilicon project which has the largest scale in the world and advantages of leading technologies. He is active in fields such as following the developments in the polysilicon and PV industry chain, formulating industry standards, technology and market promotion and industry development research.
Hong Xie
President
Yunnan Guichu Logistics Co., Ltd.
Mr. Hong Xie, having established extensive interpersonal connections with 18 years' experience in silicon metal industry in Yunnan since entering the sector in 1996, has lead Guichu Logistics Co., Ltd. ahead of the industry. The company, which deals with nearly 400,000tpy of silicon metal through the storage & trading platform, has been striving for creating an Alipay-mode for silicon metal industry. The company concluded a strategic cooperation with SGS (SGS-CSTC Standards Company, a world first brand) in 2012 and lead SGS into silicon metal inspecting market in Yunnan, providing an independent and most authorized third party inspection body for buyers and sellers, and gating the quality pass for both sides of trading.
Sanyue Wang
Assistant of GM, Director of Technical Center
Bluestar Jiangxi Xinghuo Organic Silicone Plant
Mr. Wang has many years' work experience in Industrial Development and Strategy Department for silicon metal and Organic Silicone plants. He focuses on these fields: silicon industry investment study, opportunity analysis of industry acquisition, project management and construction of silicon metal plant, quality improvement of silicon metal and silicone, technical optimum, downstream product R&D, plant operation management. He succeeded in several projects of industrial merger and silicon metal instruction. He gained big success in silicon metal quality enhancement, whole performance improvement of organic silicone monomer, development and market expansion of organic silicone products.
Bart Udeshi
Head Business Development
Metals Range
After completing his MBA having worked as a Banker in UK, Mr. Bart Udeshi moved to India and joined Metals Range 5 years ago as Business Development Executive. He is now specialized in the field of Metallurgical Silicon Metal, apart from other Minor Metals and Ferro Alloys. He works directly with numerous Aluminum Alloy manufacturers and other traders assessing the demand for Silicon Metal in the industry.
Guojun Ma
General Manager
Beijing Dadi Zelin Silicon Industry Co., Ltd
Guojun Ma, who is the general manager of Beijing Dadi Zelin Silicon Industry Co., Ltd, engaged in the research of silicon metal, silicon powder and silicon reluctant production for 18 years. The company is one of the largest silicon powder suppliers for polysilicon in China, and it has silicon powder factories in Beijing, Qinghai, Xinjiang.
Jenny Zeng
Sales Manager
Zhejiang Zhongcheng Silicon Co., Ltd.
Jenny Zeng studied in Australia RMIT University, and has been engaged in silicon metal international trade work after graduation, and built up rich industrial experiences. Now she is holding the position as international sales manager in Zhejiang Zhongcheng Silicon Co., Ltd., primarily responsible for working with foreign silicon metal users and traders of business negotiation and communication.
Eric Duan
Assistant of GM
Yunnan Yongchang Silicon Industry Co., Ltd.
Eric Duan has rich experience in market manipulation as he has been in charge of the sales of silicon metal in Yongchang Silicon Industry Co., Ltd. since 2008. Eric joined in the draft work of new National Standard for silicon metal. Yunnan Yongchang Silicon Industry Co., Ltd is located in Longling county Baoshan city Yunnan Province. Current production capacity of Yongchang is 70,000mt per year for silicon metal, 20,000mt per year for ferrosilicon and 20,000mt per year for silica fume.
Binbin Li
Deputy General Manager
Jinan Yinfeng Chemical Co., Ltd.
Since 2001, Mr. Li Binbin worked in Zhonghua Shandong Import And Export Group and he was mainly responsible for the export of petrochemical products where he accumulated rich experience in foreign trade; In 2007, Mr. Li Binbin entered Jinan Yinfeng Chemical Co., Ltd. He, as deputy general manager, is responsible for Import and Export business. Jinan Yinfeng, as the top three productions and export enterprises in China has 19 years experience in processing silicon powder and 12years experience in export.
Jinan Yinfeng wishes to develop and found the great cause with all the customers.