Host

Sponsor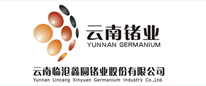 Hunan Lio Investment & Commerce Co.,Ltd.
Hunan Lio Investment & Commerce Co.,Ltd. is a share-holding enterprises that integrates imports and exports trade with investment and R & D, located in Changsha city, Hunan province.
It in charge of a electrolytic manganese metal flakes plant which located in Songtao county, Guizhou province and annual output is 20,000 ton, a manganese product deep process plant which located in Yiyang city, hunan province and has capacity of produce 50,000 tons of manganese metal briquettes, 30,000 tons of manganese metal lumps annually, specialize in the export & import business, Such as manganese briquette, electronlytic manganese metal flake, manganese metal lump, manganese metal powder. Our products have not only sold in all over the country, but also exported to Russia, Ukraine, Germany, USA, Japan, Australia, Brazil, Mexico etc., which are highly favored by the foreign clients.
Hunan Lio Investment & Commerce Co., Ltd, has always been in accordance with international trade practices, upholding the contracts, keeping promises, mutual benefit and win-win business philosophy. We have been got more and more comprehensive sales network in so many cities all over China. And we've also owned the good and cooperative relations with so many well-known domestic and foreign companies now.
Yunnan Germanium (Yunnan Lincang Xinyuan Germanium Industry Co., Ltd.)
Yunnan Germanium (Stock Code 002428) is the most powerful manufacturer and supplier of Germanium products in China, exporting to many countries and regions including USA, Germany, France, Japan, Belgium, etc. The sales volume accounts for 45% of the Germanium market of national total, which ranks first in Asia.
Main products include Zone-refined Germanium Ingot(Germanium Metal),Germanium Dioxide(GeO2 ), Organic Germanium(Ge-132), Germanium Monocrystalline, Germanium Optical Element, Infrared Optical Germanium Lens, Solar Germanium Monocrystalline Electro-optical Grade Wafers, etc. The company extends industry chain and attains remarkable economic benefits by constantly optimizing product mix and vigorously developing market.
The company established the first Germanium Research Institute in China, equipped with outstanding talents in Germanium; founded a scientific study team led by famous academicians from Chinese Academy of Sciences and Chinese Academy of Engineering and 2 pioneering researchers of Germanium in China; drafted and amended 14 items of National Standards for the state and 2 items of the industry; achieved 2 awards of scientific progress and 6 technology patents; assumed 2 significant projects of National Key Technology of R&D Program in national 11th Five-year Plan; developed successfully High Efficiency Solar Germanium Wafer, which satisfied the demand of national defense, military industry and scientific development, supplying a gap in domestic market.
To strive for more extensive market, based on the principle of profit maximization of shareholders, the company reinforces its core competitiveness by continuous innovation, upgrades its sustainable development by reliable management, and focuses on manufacture of high-end Germanium products with high added value and high technology content.