Host

Sponsor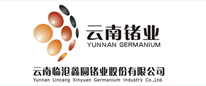 The 7th Annual International Minor Metals Summit hosted by Asian Metal will be held on October 24-26, 2012 in Sanya, Hainan. The summit will bring together under one roof, influential market players, governmental officials, industry intelligence leaders and supply-chain experts, in order to exchange fundamentals and pinpoint the market's short-to-long-term direction with exquisite commentary and profound understanding. As a result, we seek to firmly probe current methodology, in an effort to facilitate astute downstream direction throughout the current grim economic outlook in order to propel a momentous transformation.
Entering 2012, the global economy remains fragile and tragic as Europe continues to struggle with their debt crisis; the US economy has grown sluggish and even China, a global economic powerhouse, has been bogged down with many industries incurring negative growth, especially within most resource sectors. While uncertainty continues to plague the international market, many eagerly await H1 financial earnings and production results from publically traded companies in order to plan future intake. China looks poised to experience a thorough economic growth makeover, consequently, those with better understand of long-term direction, should embrace a brighter future.
With a devastating blow on economic entities resulting from the global financial turmoil, the minor metal market has experienced plunging demand, plummeting price and squeezed profit, which as a result, has significantly altered global trading patterns. Where is the global economy head? Where will we see potential growth in international demand for minor metals? And lastly, how will the industry develop as it is driven by Chinese policies while ensuring economic growth, expanding domestic demand and transferring economic structure?
As the minor metal industry faces unprecedented challenges, it is presented with an unparalleled opportunity. Will the minor metal market see positive signs and a long-term rebound in H2? With a possible positive political correction, will the global market recover after a severe decrease?
As a leading global information and market intelligence provider, Asian Metal will construct a solid dialog platform comprised of influential international companies in order to support growing global players.