Host

Sponsor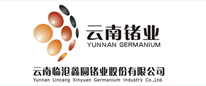 Xiaoguang Wang
Researcher of Strategy Research
Chinese Academy of Governance
Xiaoguang Wang got his PHD in Economics in 1995, and took office in SDPC Economic Institute during the same year. Currently he is researcher of Strategy Research in Chinese Academy of Governance. He used to be research director of NDRC Macro-Economic Research Academy's Economic Operation and Development Research Laboratory, and host of "Track, Forecast and Strategy of Macro-economic Situation", as well as more than ten planning tasks since 2000. At the same time, he achieved fruitful results on various fields such as macro-economic forecast, real estate, auto manufacturing, regional economy and urban development. Mr. Wang put forward "Bubble Theory of Real estate" at the beginning of 2003, which caused strong backwashes; moreover, he proposed three terms of policy suggestion, such as regulating high demand for investment by controlling real estate market, developing West China, as well as keeping double firm policy; he called for compact-type urban development, under the principles of "optimal utilizations of land, investment and traffic flow".
He completed 10 books by himself or with partners, and published more than 200 articles on "Economic Daily", "China Comment Magazine", "Outlook", "China Securities Journal", "Management World", "Economic Perspectives" and "Macroeconomic Study". As a writer of "Chinese Economic Security Strategy Study", Mr. Wang won the first prize for science and technology from SDPC Macro-Economic Research Academy in 1998, and the second prize for science and technology from SDPC.
Oliver Chen
China Country Manager
FMC Lithium Division
Mr. Oliver works as China Country Manager of FMC Lithium Division right now and he had serviced for few multinational company including P&G for a long time before he joined FMC. With his broad international vision and excellent professional performance, Mr. Chen has been bringing outstanding contribution to foreign corporations by developing business in China as well as to local companies by seeking matching advanced products, technology and solutions from western companies. Mr. Oliver Chen graduated from South China University of Technology. FMC Corporation, founded in 1883, with headquarters in Philadelphia, is one of the world's foremost, diversified chemical companies, having serviced agricultural, industrial and special chemical markets over a century. As a main global Li products supplier, FMC started its lithium business half century ago and has been providing broadest range of lithium compounds for markets, especially excellent materials for lithium battery market.
Huabo Dong
Senior in lithium industry
In 1996, Huabo Dong graduated from Southwest University. Huabo Dong worked in Tianqi Lithium from 1996 to 2011 as from Operators, Technicians Manager to General Manager of Yaan Huahui Lithium Industry Science & Technology Material Co., Ltd., Vice General Manager of Sales Department & Marketing Manager of Tianqi Lithium. From January to September, he worked as General Manager of Min Feng Lithium Co., Ltd..
Xiaoping Su
General Manager
GRINM Electro-Optic Materials Co.,Ltd.
Mr Su holds the post of General Manager in GRINM Electro-Optic Materials Co.,Ltd. He is also the member of Semiconductor Committee of the Nonferrous Metals Society of China, member of Photo-electricity Technology Committee of Chinese Society of Astronautics and director of Infrared Branch of China Optics and Optoelectronics Manufactures Association. Su graduated from Beijing University of Aeronautics and Astronautics and achieved doctor degree of management science and project, having deep attainments in semiconductor and optoelectronic material technology. When in office, he was awarded the title of Young and Middle-aged Expert having outstanding contributions to defence-related science and technology by State Commission of Science and Technology for National Defence Industry, winning first prize of defence-related scientific and technological progress and first prize of ministerial level scientific and technological achievements.
Huai Yang
Gallium Marketing Director
Easthope Group Co., Ltd
Mr Yang holds a post in Heavy Chemical Industry Trade Department of Easthope Group Co., Lt, in charge of alumina and gallium metal marketing development, maintainance and management of strategic clients as well as drafting and practicing marketing plan. Since graduation from Guizhou University in 2006, Mr Yang has been working on global trade of non-ferrous metal in Easthope Group and owns original opinions on non-ferrous industry after years of deep research, especially on gallium metal market.
Jingong Pan
General Manager
Chengdu COE Apollo Solar Co., Ltd.
Dr. Pan, graduated from New Jersy Institute of Technology and vice chairman of the CdTe Solar Thin-Film Researching Center before his return to China in 2011, is now General Manager of state-owned Chengdu COE Apollo Solar Energy Co., Ltd. Together with its owner-Apollo Solar Energy Inc. it is primarily engaged in mining, refining and producing high purity tellurium (Te), tellurium-based compounds and other metals for thin film solar PV industry and for specific segments of the electronic materials market worldwide. The Company's products include CdTe thin-film compounds, CIGS thin-film compounds, ultra- high purity metals and commercial-purity metals.
Zhengmao Zeng
Marketing General Manager
Tycoon Group
Zhengmao Zeng has been in charge of sales of Manganese products since 1994. China Tyoon Group was founded in May 1999, The Group's main industry is mining, smelting and deep processing of manganese products, sales of manganese products, and technology research and development for manganese products. After 11 years of development, it now consists of several wholly-owned subsidiaries home and abroad, such as Shenzhen Tyoon Port Mining Industry Corp., Ltd., Chongqing Tyoon Manganese Industry Co., Ltd.,Xiushan Tyoon Mn-Industry Co., Ltd., Xiushan Tyoon Manganese Techlogy Corp., Hunan Tyoon Manganese Industry Co., Ltd., etc., it is headquartered in the heart of Shenzhen city of CBD.
Degen Chen
Company Secretary, Board Chairman and General Manager
Xiangxi Autonomous Prefecture Debang Chemical Industry Co.,Ltd
Degen Chen, Nanjing University of Chemical Engineering graduate, senior engineer, Communist Party members. For a long time engaged in chemical research and production management, in many areas, especially in China's manufacturing industry has Electrolytic Manganese unique contribution. Xiangxi in 1984, the establishment of the first 400 tons / year Electrolytic Manganese production projects, production success in 1988, published "Electrolytic Manganese Production Line" papers by experts praise; Electrolytic Manganese in 1988 found that production will switch to production for imported materials SeO2 Of liquid sodium magnesium-fu (SDD), 1993 He was gifted new products in Hunan title in 1994 successfully developed the "EMM cell", the national patent; September 1999 Electrolytic Manganese development of high-purity products, in 2006, success Steam coal sent to the original process of changing the system for the use of concentrated sulphuric acid dilute the water system of exothermic process. Successively served as vice president of the Federation of Chinese Electrolytic Manganese, Manganese Industry Association of Xiangxi Autonomous Prefecture, Xiushan Electrolytic Manganese vice chairman of the Association, and other job. Electrolytic Manganese in 2006 as China's top ten outstanding contributions to the industry figures and won the award in Xiangxi Autonomous Prefecture, through science and education.
Jianyong Cao
Chairman
Chongqing Boao Mg-Al Manufacturing Co., Ltd.
As an advocator and practitioner of industrializing magnesium alloy in China, senior engineer Jianyong Cao has been working in manufacturing management and operation of magnesium and magnesium alloy for nearly a decade. He founded Chongqing Magnesium S&T Co., Ltd and was appointed to be GM by 2000. He led his team to firstly apply magnesium alloy in motorcycle parts and then use it in dynamic tools, auto parts and machinery section with mass production. Cao has held the post of executive member of China Magnesium Association, member of China Materials Research Society and vice chairman of China Metal Working Society, posting and participating in "the Tenth Five-Year" and "the Eleventh Five-Year" important science and technology projects and 863 magnesium alloy project. He was awarded second prize of 2011 scientific and technological progress and ministerial level advanced individual of China Non-ferrous Metals Association and he has more than ten invention patent and utility model patent on magnesium alloy. Cao also participates in formulation of six national standards including State Magnesium Alloy Safety Production. He established Chongqing Boao Magnesium Company and held the post of Chairman in 2006 and made the company survive the price hikes of global magnesium materials and financial crisis during 2008 and 2009. The company has received a large amount of orders from world-famous automobile and electric tools producers and achieved vast export to Europe and North America, being a well-known enterprise with the largest production scale and product category.
Zisheng Zhen
Technical Director, Magontec Asia
Magontec Xi`an Co. Ltd.
Dr Zhen gained his PhD in materials science and engineering from University of Science and Technology Beijing, China, in 2003. He then conducted further research work on magnesium alloys at Oxford and Brunel Universities in England, and at the GKSS Magnesium Innovation Center in Germany. His major research areas are alloy development, processing technology, and castability evaluation etc. In 2009, Dr Zhen became the Manager of Research and Development at Magontec Xi'an. He took up his current role as Technical Director, Magontec Asia in 2011.
Simon Pan
Senior Auditor ratified by ICTI, WRAP and EICC, CPI Manager
Shenzhen Intertek Quality Technology Service Co., Ltd
Mr. Pan is Senior Auditor for enterprise social responsibility of Intertek and has audited more than 500 factories including TCCC, McDonald, Motorola and Apple. He is also a auditor ratified by ICTI, WRAP, SA8000 and EICC. Working as a tech support specialist in Intertek, Pan specializes in providing solutions for clients on technical matters related to examining and verifying enterprise social responsibility. In the year of 1989, Intertek came into China as the first international third party testing and auditing company. After 20 years of development, Intertek has established laboratory and branches over more than 30 cities in China, with a staff of about 7,000. Being widely recognized by the high quality service, Intertek becomes a trustworthy cooperator for consumers.
Hongyun Zhang
General Manager
Chongqing Wujiang Industry Group Trade Co., Ltd.
Hongyun Zhang worked in Chongqing Wujiang Industry (Group) Co, Ltd. after the graduation. Hongyun Zhang was transferred from the Group to Chongqing Wujiang Industry Group Trade Co., Ltd. (hereinafter referred to as Wujiang Trade) as the Vice GM in 2008. Mr. Zhang now works as the GM of Wujiang Trade. Wujiang Trade is a professional trading platform built by Chongqing Wujiang Industry (Group) Co, Ltd. Relying on Wuling Manganese Industry, Wuling Silicon Industry, and Wuling PV Material Industry (which are also the subsidies of Wujiang Group) as its industrial bases, Wujiang Trade is centered on selling electrolytic manganese and silicon metal invested by Wujiang Group. In 2011, Wujiang Trade sold 70,000t of electrolytic manganese and 80,000t of silicon metal, reaching a sales revenue of around 2.1 billion Yuan.
Xinping Pu
Doctor of Engineering, Senior Engineer
China National Petroleum & Chemical Planning Institute (NPCPI)
Majoring in chemical engineering, Xinping Pu worded in NPCPI (the old Planning Institute of Ministry of Chemical Industry) since 2006. NPCPI is an authority in planning study and technical advice of national petroleum and chemical industry, which is a NDRC-appointed advisory body being responsible for investment consultancy mission (chemical industry and medicines) from NDRC and a national level class A engineering consultation unit. Mr. Pu has been engaged in providing advice for chemical industry planning and specialized in chemical industry of silicon, fine chemical industry and new materials with in-depth research on silicon industry chain.
Yuebin Liu
Vice General Manager
Hsikwangshan Twingkling Star Company Limited
Mr. Liu served as Minister of Sales Department and Manager of raw material section in Hsikwangshan Twingkling Star Company Limited in succession and now he is the Vice General Manager of the company. He also is the antimony project review panel member of "Research on Chinese Advantaged Mineral Resources Utilization and the Sustainable Development Strategy". Hsikwangshan Twingkling Star Co., Ltd. has more than 110 years of history, and also is a large non-ferrous metal enterprise with the mining, electing and refining of antimony and the zinc smelting and scientific research. It is the world's largest manufacturer and supplier of antimony products, and its antimony products accounts for 30% of the Chinese market share, accounting for 25% in the world. Hsikwangshan Twingkling Star Co., Ltd. also is the antimony products R & D and export base, and its products are exported to more than 50 countries and regions including Japan, the USA, and Europe and so on, and was known as "the World's Antimony Capital".
Shaoji Duan
President
Lengshuijiang Sanjiu Antimony Industry Company Limited
Chairman
Lengshuijiang Antimony Industry Association
Shaoji Duan is an economist, and has engaged in antimony industry for thirty years. He once served as a manager in Feishui Antimony Industry Company Limited and Bada Antimony Smelting Company, and now is the president of Lengshuijiang Sanjiu Antimony Industry Company Limited, which is one of the nine private-enterprises in antimony area in Lengshuijiang area – the world's antimony capital. Mr. Duan is also the Chairman of the Lengshuijiang Antimony Industry Association. He is specialized in antimony beads, water-quenched antimony, 4N high purity antimony and high purity antimony trisulfide, and also owns high reputation in antimony market.
Wanyi Qiu
Secretary General
Ganzhou Tungsten Industry Association
Wanyi Qiu graduated from Jiangxi University of Science and Technology in 1987, and was in mining major. He worked in Ganzhou Nonferrous Metallurgical Industry Company as the Vice GM, and then worked in Gannan Tungsten Co., Ltd as the Vice GM. Mr Qiu now works as Secretary General of Ganzhou Tungsten Industry Association. In past 25 years, Mr Qiu always has been in tungsten market. He has abundant experiences in producing, technology, safety-quality, projects evaluation and market analysis.
Ying Shen
Associate Analyst
Beijing General Research Institute of Mining & Metallurgy
Ying Shen graduated from Central South University and got Bachelor's degree, then got Master's degree in General Research Institute for Nonferrous Metals. After the graduation, Ms Shen works in Beijing General Research Institute of Mining & Metallurgy, and mainly engages in tungsten industry research and industry plan compiling. Ms Shen knows many about tungsten mines, smelting works and downstream enterprises. Ying Shen did research projects of tungsten, molybdenum, vanadium, lead and zinc and involved in drawing Lingbao city nonferrous industry plan and Hulunbeier city nonferrous industry plan.