Host

Sponsor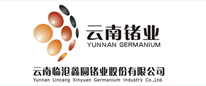 The 7th Annual International Minor Metals Summit hosted by Asian Metal will be held on October 24-26, 2012 in Sanya, Hainan. The summit will bring together under one roof, influential market players, governmental officials, industry intelligence leaders and supply-chain experts, in order to exchange fundamentals and pinpoint the market's short-to-long-term direction with exquisite commentary and profound understanding. As a result, we seek to firmly probe current methodology, in an effort to facilitate astute downstream direction throughout the current grim economic outlook in order to propel a momentous transformation.
Entering 2012, the global economy remains fragile and tragic as Europe continues to struggle with their debt crisis; the US economy has grown sluggish and even China, a global economic powerhouse, has been bogged down with many industries incurring negative growth, especially within most resource sectors. While uncertainty continues to plague the international market, many eagerly await H1 financial earnings and production results from publically traded companies in order to plan future intake. China looks poised to experience a thorough economic growth makeover, consequently, those with better understand of long-term direction, should embrace a brighter future.
CdTe: CdTe solar films can produce very high transaction ratio into photovoltaic power, however, currently its market ratio is much smaller than that of polycrystalline silicon. First Solar has been installing CdTe solar films in some projects, but due to the limited supply and higher cost, CdTe's once bright future remains under debate. Nevertheless, current low figures for tellurium could prove to be a noteworthy opportunity to propel the market forward. Will policies still favor this new energy industry? And what achievements will China, India and other emerging markets make in the coming years? Can the tellurium market regain momentum with the development of solar industry?
Cobalt: In recent years, cobalt prices have experienced ups-and-downs and touched the bottom in 2008. The cobalt market has drawn cold, however, will the dawn come after the darkness? Nevertheless, commercial opportunities continue to hide in the present risk. So, how can we turn crisis into opportunity and seize business prospects at the current low point? When will the market warm up again?
Gallium: Gallium figures have been on a depreciating trend since the second half of 2011, and it is still unknown when the downward move should halt. Challenges and opportunities should coexist within the gallium market throughout the second half of the year. With significant prospects within the CIGS, LED and semiconductor sectors, which industry will lead and possibly dominate gallium demand? Can new technology R&D reverse the current dreary association between supply and demand?
Germanium: Chinese germanium metal values have increased sharply since May following the tight supply of raw materials. What is the attitude of downstream consumers, will prices be widely accepted?
Indium: After the surge and subsequent slump in 2011, indium figures have been comparatively low during H1, 2012. Chinese indium exports remain quite difficult as lower values continue to permeate the international market. Will the consumer electronics sector help China dictate indium prices? Will the adjustment with the Chinese Strategic Metal Reserve employ new opportunities to the indium market?
Oct. 24 Wednesday
16:00
Early Registration
18:00
Welcome Dinner
Oct. 25 Thursday
08:30
Main Sessions Registration
09:00-10:00
Analysis of Current and Macroscopical Economic Situation
Xiaoguang Wang, Researcher of Strategy Research
Chinese Academy of Governance
10:00-10:30
Coffee Break
10:30-11:30
Analysis of Current Foreign Trade Situation in China
Yumin Zhao, Director of International Market Research Department
Ministry of International Trade and Economic Research Institute
12:00
Lunch
Cobalt & Lithium parallel sessions
14:30-15:00
Lithium Industry Outlook for Long, Medium and Short Term
Oliver Chen, China Country Manager of Lithium Division
FMC Corporation
15:00-15:30
The Lithium Ore Processing Technology Development Review (I)
Huabo Dong, Senior in lithium industry
15:30-16:00
Coffee Break
Rates
AM members
USD950
Non-members
USD1000
Account name: Asian Metal Ltd
Account number: 802012717208091001
Swift Code: BKCH CN BJ 110
Bank: Bank of China Beijing Guang Hua Lu Sub-Branch, 1/F Haiguan Building,
10 Guanghua Road, Beijing China
Asian Metal Beijing China
Tel: +86-10-59080011-891
Fax: +86-10-59080044-801
Email: bruce@asianmetal.com
Asian Metal Pittsburgh U.S.
Tel: +1-412-8805304
Fax: +1-412-8805308
Email: dave@asianmetal.com
Asian Metal London U.K.
Tel: +44-20-77029994
Fax: +44-20-73475027
Email: melvin@asianmetal.com