Host

Sponsor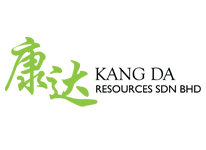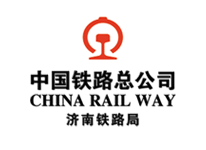 Co-organizer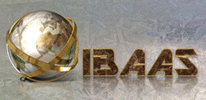 HISTORY
May 28-30, 2014 Yantai, China
September 23-25, 2013 Bali, Indonesia
May 15-17, 2013 Xining, China
May 9-11, 2012 Taiyuan, China
May 18-20, 2011 Luoyang, China
May 13-14, 2010 Qingdao, China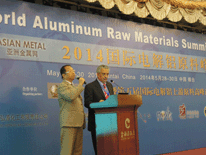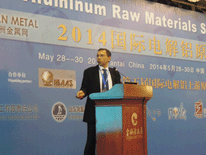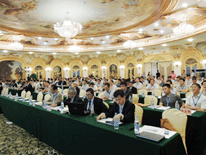 1. Shangri-La Hotel brief introduction
Shangri-La hotel offers a variety of high-quality and personalized service for guests. The Business Centre offers a range of secretarial support services, including fax, Internet, photocopying, translation, business card printing service and video conferencing service. Private meeting rooms and individual work stations are also available. There is a gym, indoor pool, sauna, SPA / Massage, spa / leisure center, tennis courts, so that you can spare you time for fitness and recreation; you are allowed to get together with your friends at Lobby Lounge, a good place to have a talk with a cup of tea in evening while enjoying live performances; after a day of sightseeing or meetings, Q Bar is a good place to relax, when you can enjoy the pure cocktail; the hotel has excellent banquet and conference facilities, small meetings and seminars can be held at eleven function halls, large celebrations can be held at the Grand Ballroom, Grand Ballroom located in City Wing can accommodate 1650 guests; banquet located in the Valley Wing can accommodate up to 2000 guests.
The hotel started its business in March 2008,and it consists of 696 guest rooms and 13 serviced apartments in the Valley Wing and he City Wing. All rooms offer spectacular city view or are sea facing.
2. Hotel Location
Shangri-La Hotel is located in the downtown area, and only 40 minutes' drive from the airport, about 16 minutes from Qingdao Railway Station. It's also closed to the Financial and Government District, as well as tourist attractions and the seafront.
Address: No.9 Hong Kong Mid-Road, Qingdao, China
Tel: 0086-532-83883838
Fax: 0086-532-83887878
E-mail: reservations.slq@shangri-la.com
3. Hotel Reservation (Reservation form Download)
Room Category:
City Wing Superior Single Room - RMB750nett with one daily breakfast
City Wing Superior Double Room - RMB750nett with two daily breakfasts
Notes:
1. Participants should make the reservation and payment for guest rooms to the hotel by yourselves.
2. For room reservation, you can Download the Guest Room Reservation Form for your information and fax to 0086-532-83887878 or send email to reservations.slq@shangri-la.com.
If you have some problems, please call 0086-532-83883838 or 0086-10-59080011-880.
3. The rooms are limited and specific accommodation should be subject to the information by hotel when you make confirmation.