Host

Sponsor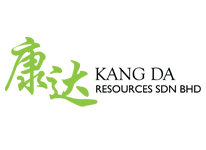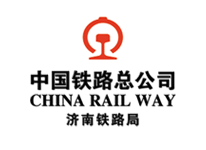 Co-organizer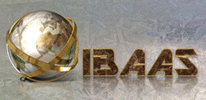 HISTORY
May 28-30, 2014 Yantai, China
September 23-25, 2013 Bali, Indonesia
May 15-17, 2013 Xining, China
May 9-11, 2012 Taiyuan, China
May 18-20, 2011 Luoyang, China
May 13-14, 2010 Qingdao, China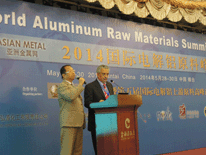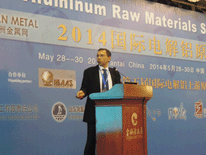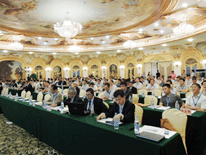 ♦

Chinese economic growth slows; industry oversupply presents challenges
China lowered its annual GDP growth target, prioritizing "quality" over "speed". The Chinese government made clear the decisive role of "market" in resources allocation. Given the oversupply in the industry, Chinese aluminum smelting plants face challenges.

♦

China continues to search for new bauxite resources and Malaysia becomes new choice
Indonesia's bauxite export ban remains in force and imported bauxite stocks in China continue to decline. Despite the ramping up of the Malaysian bauxite supply, it is incapable of meeting the enormous demand from China. The important task of searching for new bauxite resources still lies ahead for China.

♦

Chinese demand for imported alumina declines due to lower Chinese origin alumina prices
In Q1 2015, Chinese alumina prices kept going down, while imported alumina suppliers raised offers. Chinese consumers preferred to Chinese origin alumina at lower prices. The demand for imported alumina becomes weak.
-- Report on Chinese economic growth in 2015
-- Chinese alumina market development in 2015 and bauxite supply analysis
-- Chinese demand for imported alumina and price movement in 2015
-- Chinese primary aluminum progress in Xinjiang and problems ahead
-- Report on Chinese domestic aluminum fluoride market and export analysis
-- Carbon anode growth in Shandong province and China's overall supply & demand
-- Chinese primary aluminum market development in 2015
-- Introduction to alumina progress in Shandong province and analysis on demand for imported bauxite
-- Promotion for Malaysian bauxite project
-- Indian bauxite development and export introduction
-- Promotion for Australian bauxite project
-- Introduction to alumina refinery investment in Indonesia
-- Bauxite promotion from other countries
May 20 Wednesday

16:00-19:00

Registration booth opens

18:00-20:00

Dinner

May 21 Thursday

08:45-09:00

Welcome Speech

09:00-09:30

Global bauxite – the issues for 2015 and beyond

Ron Knapp, Secretary General of International Aluminum Institute

09:30-10:00

Chinese alumina market development in 2015 and bauxite supply analysis

Yin Zhonglin, Director of Alumina Research Division from Chalco Zhengzhou Research Institute

10:00-10:30

Chinese demand for imported alumina and price movement in 2015

Xu Beiyuan, Executive President ofXinheng Aluminum Co., Ltd.

10:30-10:50

Tea break

10:50-11:20

Report on Chinese primary aluminum development in Xinjiang

Chang Zhenli, General Manager of Xinjiang Joinworld Metallurgical Construction Engineer Co., Ltd.

11:20-11:40

Report on China's alumina production from coal ash and the future development

Zhang Zhanjun, Deputy General Manager of Datang International Power Generation Co., Ltd
Asian participants please contact
Tel: +86-10-59080011/22/33
Fax: +86-10-59080044-801
Friday Gao/ Laura Li
Ext: 880/ 807
MP: +86-13810395186/ +86-18686785233
Email: friday@asianmetal.com/ laura@asianmetal.com
Before May 20

Pay in the Venue

AM members

USD1780/person

USD2280/person

Non-members

USD1980/person

USD2480/person

10% discount allowed for three or above delegates from one company.

Account name: Asian Metal Ltd
Account number: 338956010219
Swift Code: BKCH CN BJ 110
Bank: Bank of China Beijing Guang Hua Lu Sub-Branch, 1/F Haiguan Building, 10 Guanghua Road, Beijing China