Host

Tea Break Sponsor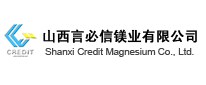 Sponsored forum catalogue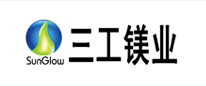 Magnesium Metal Cost and Risk
---- Werner Jaschinsky, General Manager, Remag Metallhandel Gmbh
Review and Outlook on Magnesium Market
---- Zhiwei Zhu, Manager, Yulin Tianlong Magnesium Industry Co., Ltd.
Challenges and Opportunities of Magnesium Applications from the Perspective of European Automotive Industry
---- Atul Malhotra, Global Procurement Director, Georg Fischer Automotive (Suzhou) Co., Ltd.
Forming of Superplastic die forging magnesium alloy wheels of automobiles
---- Gaofeng Quan, Professor, Southwest Jiaotong University
Development Process of AJ Series Magnesium Alloy Spectra of Standard Substance
---- Weinan Ding, President, Shanxi Jinshuihe Metal Material Co., Ltd.
Challenge and Opportunity of Rare Earth-Magnesium Alloy Market
---- Dr Zisheng Zhen, RandD Manager, Magontec Xi'an Co., Ltd.
Application of Magnesium Alloy in Auto Industry
---- Jianyong Cao, President, Chongqing Boao Mg-Al Manufacturing Co., Ltd.
Status of Die Casting Industry and Influence on Magnesium Industry
---- Zongkun Wang, Vice General Manager, Shanxi Yinguang Huasheng Magnesium Co., Ltd.