Host

Tea Break Sponsor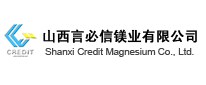 Sponsored forum catalogue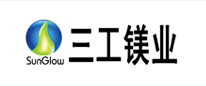 2011 was a trying year for the magnesium industry. Magnesium demand softened amidst a weak global financial environment, and the prolonged debt crisis became increasingly violent in both Europe and the US. 2011 saw rising production costs as the Chinese government adjusted industrial policies and raised standards for environmental protection. Perennial labor shortages further contributed to rising production costs. This past year, the Chinese magnesium industry saw substantial fluctuations, however, simultaneously made steady progress towards maturity.
2011 also proved to be a tumultuous year for the magnesium industry. Volatile market conditions impacted a wide range of industries and market players in a variety of different ways; although many market participants closed the year with pessimistic attitudes, others entered the market with large sums of capital hoping to profit off of quickly emerging opportunities. Industry leaders continue to face difficult choices concerning production output, buying activity, and purchasing quantities. Which direction is the magnesium industry headed in after six months of prolonged and severe market fluctuations? Market participants diligently work towards ways to maintain optimized inventory levels, better grasp market trends, and effectively manage risk; nevertheless, the inevitable questions continue to linger, how and when will global magnesium markets emerge from current stagnant market conditions?
In 2012, will cutting edge breakthroughs in material science technology revitalize the stunted industry growth of 2011? The development of the Chinese magnesium industry is pivotal to sustained growth in global magnesium markets. Will magnesium metal remain the appropriate choice as China works to expand domestic demand, regulate industrial structure, and realize new goals for economic growth? Will the magnesium industry see rapid developments in pioneering energy fields, such as the magnesium battery, electric vehicles, and energy storage systems?
Asian Metal, the world's premier source for up to date magnesium market information, will hold the "Magnesium Industry Forum for 2012" in Xi'an from March 28th to March 30th. Senior officials and industry experts will congregate to discuss the magnesium industry's most pressing issues. Conference attendees will span the entire breadth of the supply chain, including but not limited to representatives from refining plants, industrial associations, mines, commercial banks, investment companies, as well as the automobile, motorcycle, and bicycle industry, the 3C industry, and the aerospace industry. The forum aims to serve as both a professional communication platform for high level officials and industry leaders, as well as an exemplary networking opportunity for buyers and suppliers looking to expand market share and develop mutually profitable relationships. The foremost authorities on global magnesium markets will expound upon the core reasons underlying the recent drop-off in magnesium demand, development strategies and opportunities in the wake of a global economic downturn, as well as prospective magnesium applications and the related technological developments.
We hope to see you this spring at the "World Magnesium Forum 2012" in Xi'an, an opportunity not to be missed.
♦

Gather major market players to address the most recent industry challenges
Leading experts will congregate to analyze future development prospects.

♦

Establish a high level communication platform to facilitate open discussion
Hot topics will be openly discussed at the conference. The main display area will serve as a communication platform to optimize corporate image, exhibit results, and reduce the gap between supply and requisitioning parties.

♦

Provide critical analysis on the industries foremost challenges and policies
Experts from major importing economies of magnesium such as Europe, Japan and South Korea are invited to the conference to analyze the price trends and related policies, as well as to discuss the development direction for enterprises on the basis of multi-angle analysis.

♦

Global coverage from leading international media companies
Mainstream media companies such as Xinhua News Agency, Reuters, Interfax News Agency, Bloomberg, 21st Century, CBN and Shanghai Securities News are invited to the forum to cover the conference. The conference will emphasize business development and is an excellent opportunity for businesses to increase global presence and recognition.