Host

Tea Break Sponsor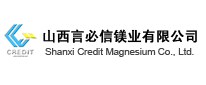 Sponsored forum catalogue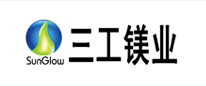 2011 was a trying year for the magnesium industry. Magnesium demand softened amidst a weak global financial environment, and the prolonged debt crisis became increasingly violent in both Europe and the US. 2011 saw rising production costs as the Chinese government adjusted industrial policies and raised standards for environmental protection. Perennial labor shortages further contributed to rising production costs. This past year, the Chinese magnesium industry saw substantial fluctuations, however, simultaneously made steady progress towards maturity.
2011 also proved to be a tumultuous year for the magnesium industry. Volatile market conditions impacted a wide range of industries and market players in a variety of different ways; although many market participants closed the year with pessimistic attitudes, others entered the market with large sums of capital hoping to profit off of quickly emerging opportunities.
...
♦

Gather major market players to address the most recent industry challenges

♦

Establish a high level communication platform to facilitate open discussion

♦

Provide critical analysis on the industries foremost challenges and policies

♦

Global coverage from leading international media companies
Advertisements are one of the most direct means in marketing and offer great opportunities for businesses to gain brand recognition. Successful advertisements can not only impart lasting impressions and raise their brand awareness, but can also help businesses to expand market share. "Magnesium Industry Forum for 2012" will not only serve as a communication platform for international magnesium industry players, but also offer the opportunity for individual companies to showcase their unique attributes and strengths.
Magnesium Metal Cost and Risk
---- Werner Jaschinsky, General Manager, Remag Metallhandel Gmbh
Review and Outlook on Magnesium Market
---- Zhiwei Zhu, Manager, Yulin Tianlong Magnesium Industry Co., Ltd.
Challenges and Opportunities of Magnesium Applications from the Perspective of European Automotive Industry
---- Atul Malhotra, Global Procurement Director, Georg Fischer Automotive (Suzhou) Co., Ltd.
Forming of Superplastic die forging magnesium alloy wheels of automobiles
---- Gaofeng Quan, Professor, Southwest Jiaotong University
Development Process of AJ Series Magnesium Alloy Spectra of Standard Substance
---- Weinan Ding, President, Shanxi Jinshuihe Metal Material Co., Ltd.
Challenge and Opportunity of Rare Earth-Magnesium Alloy Market
---- Dr Zisheng Zhen, RandD Manager, Magontec Xi'an Co., Ltd.
Application of Magnesium Alloy in Auto Industry
---- Jianyong Cao, President, Chongqing Boao Mg-Al Manufacturing Co., Ltd.
Status of Die Casting Industry and Influence on Magnesium Industry
---- Zongkun Wang, Vice General Manager, Shanxi Yinguang Huasheng Magnesium Co., Ltd.
Date
Content
Time
Place
Holiday Inn Xian Greenland Century City Hotel, China
Mar.28
Registration
16:00
The Lobby of Hotel
Welcome Dinner
18:00
Oasis Cafe,1st Floor
Mar.29
Registration
08:30
Gate of Grandball Room, 2 nd Floor
Sessions
09:00-12:00
Grandball Room, 2 nd Floor
Lunch
12:00
Oasis Cafe,1st Floor
Sessions
14:30-17:00
Grandball Room, 2 nd Floor
Asian Metal Business Dinner
18:00
Mar. 30
One-day Tour
08:30-17:00
The Museum of the Terracotta Army
Rates
AM members
USD950
Non-members
USD1000
10% discount allowed for three or above delegates from one company.
10% discount allowed for delegates attending more than two forums held by Asian Metal.
Account name: Asian Metal Ltd
Account number: 802012717208091001
Swift Code: BKCH CN BJ 110
Bank: Bank of China Beijing Guang Hua Lu Sub-Branch, 1/F Haiguan Building, 10 Guanghua Road , Beijing China
Asian Metal
Daphne Zhang
Tel:010-59080011/22/33/44 Ext:847
Fax:010-59080044-801
Mp:+86-13811783694
Email:daphne@asianmetal.com