Host

Co-organizer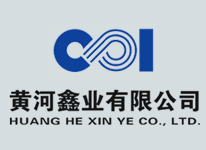 HISTORY
May 9-11, 2012 Taiyuan, China
May 18-20, 2011 Luoyang, China
May 13-14, 2010 Qingdao, China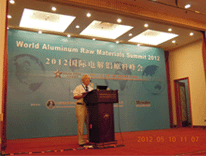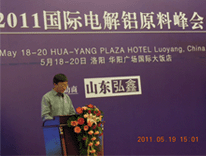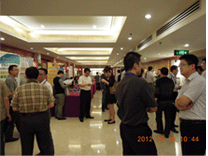 ♦

Slowing world economy recovery and gloomy EU environment
In 2012, the world economy seemed hard to recover quickly, especially for EU area. In order to stimulate economy development, many nations continued to carry out loose monetary policy. Many nations saw new government leaders in 2012. Will they have any new policies?

♦

China looks for diversified bauxite suppliers
In May 2012, Indonesia controlled bauxite export, forcing China to seek new suppliers from South Africa, Guinea, Brazil and Jamaica, etc. However, the trouble is high-held shipping cost. The rising bauxite cost will push up alumina cost.

♦

Rising alumina capacity makes the market unclear
In spite of narrowing profit, alumina producers kept enlarging production in Shanxi and Shandong province. Relying on lower cost, new alumina production will release gradually in Shanxi province in 2013 and competition will become fierce. In case the new aluminum ingot project in Northwest China lags behind, alumina market will face great pressure.

♦

Northwest China becoming new aluminum ingot production base
Because of gloomy aluminum ingot market both at home and abroad, investors focus on Northwest China with lower power cost. In 2012, part aluminum ingot project came on stream in Xinjiang of China. However, most projects progressed slowly because of tight transportation, lack of water and delayed power plants building. In comparison, aluminum ingot projects in Qinghai, Gansu and Ningxia went on quickly. Aluminum ingot plants in mid-China have lost cost edge and the industry is facing shuffle.

♦

Surplus aluminum fluoride capacity
All aluminum fluoride producers suffered losses in second half of 2012, which seemed hard to prevent new project coming on stream due to low Chinese standard request for the industry. Those producers, who own fluorspar and sulfuric acid sources, will become more competitive.

♦

Enlarging carbon anode capacity and changing industry structure
In 2012, the Chinese carbon anode market remained weak. Facing the unclear market and changing downstream industries, carbon anode producers had no choice but to enlarge capacity and improve quality for competitiveness. Carbon anode market will go under pressures from high-held cost but weak aluminum ingot market.
♦

Enterprises presentations and communications for new technologies, products and equipments in aluminum industry

♦

Visit aluminum ingot plants in Qinghai and attend conference for raw materials purchase