Host

Sponsor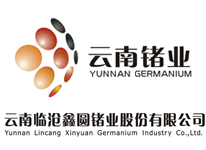 HISTORY
May 15-17, 2014 Changsha, China
May 8-10, 2013 Kunming, China
April 11-13, 2012 Kunming, China
May 9-11, 2011 Nanjing, China
Wendong Bao
President
Yunnan Lincang Xinyuan Germanium Industrial Co., Ltd
Bao Wendong has been engaged in research and operating management of germanium metal smelting and germanium products for a long time and has accumulated rich practical experience. He has participated in drafting state standard and industrial standard of germanium for several times and was titled "excellent private entrepreneur of China" by China Private Economy Institute in 2004. In 2006, Bao Wendong was titled "entrepreneur star" by Yunnan Agriculture Department, Yunnan Labor and Social Security Department, China Foundation for Poverty Alleviation and Rural Department of Development Research Center of the State Council. He was titled "Top 100 industrial entrepreneurs of Yunnan" by the People's Government of Yunnan in 2008, "the eleventh excellent entrepreneur of Yunnan" by Yunnan Association of Undertakings and Yunnan Entrepreneur Association in 2009. Dongxing Group, established by Bao Wendong, was listed as one of Top 100 private enterprises of Yunnan by the People's Government of Yunnan in 1998, and got many rewards from governments at all levels. Bao was titled "Innovation Pioneer of Chinese small and medium-sized enterprises" by Association of Chinese Small and Medium-sized Enterprises in 2010.
Zhigang Wang
Senior Engineer ,deputy general manager
Xilingol Mengdong Germanium Technology Co., Ltd.
Graduated from Liaoning Technical University in 1992; bachelor of engineering; senior engineer; ever engaged in mechanical manufacture and sales of coal.
Served as the deputy general manager of Xilingol Mengdong Germanium Technology Co., Ltd. since 2010, in charge of germanium supply and sales.
Xilingol Mengdong Germanium Technology Co., Ltd. is affiliated to China Guodian Corporation, covering an area of 313,300㎡ with a registered capital of RMB200 million and the total investment over RMB1 billion. The company is mainly involved in production, sales and development of electric power, urban heat source, germanium dust, GeCl4, GeO2, germanium ingot, single crystal germanium and germanium slice.
Christian Hell
Technical Director
Photonic Sense GmbH
Christian graduated from the Julius Maximilian University of Würzburg and has a PhD in Inorganic Chemistry. He joined Photonic Sense in 2004 and has mainly been focused on material analytics and the Czochralsky crystal growing process.
Photonic Sense is dedicated to manufacturing highest quality germanium and silicon material and precision components for infrared optics applications. Their advanced production and measuring technologies and equipment guarantee consistent and cost effective processes and outstanding product quality. As a reliable and flexible partner they help customers to increase their production efficiency with short lead times, support of Kanban principles and high precision blanks to save manufacturing cost.
Tieyan Wang
Professor grade senior engineer and deputy general manager, General Research Institute of Non-ferrous Metals
Beijing Guojinghui Infrared Optical Science & Technology Co., Ltd
Tieyan Wang has been involved in research and development of high-purity chemicals for optics and infrared optical materials for an extended period of time. She took charge of finishing the demonstration project of industrialization of germanium tetrachloride for optics in NDRC. This was achieved through establishing the first high-purity germanium tetrachloride production line with the capacity of 40tpy which filled the gap of domestic production and produced alternatives of imported materials. Her researching achievements obtained a number of prestigious awards and accolades over the years. She has produced over ten articles in the field of science and technology and secured 15 patents to date.
Maozhong Li
Professor Senior Engineer
The deputy general manager of Yunan KIRO-CH Photonics Co., Ltd.
2011- till now Deputy general manager of Yunan KIRO-CH Photonics Co., Ltd., in charge of marketing and products development
2008-2010 Deputy director of Optical Centre in North Night Vision Technology Co. Ltd.
1989-2008 Engaged in researches on infrared detector, infrared system, infrared ultraprecision technology, infrared optics and etc. in Kunming Physics Institute.
Lei Wang
Ph. D
Technical Institute of Physics and Chemistry, Chinese Academy of Sciences
Ph. D in Power Engineering and Engineering Thermophysics, University of Chinese Academy of Sciences. The main research contents include: Physical property test of room temperature liquid metal; Direct-write printing of solidified circuit or functional devices; Printed electronic technology with low melting point alloys; Hybrid 3D printing technology; Liquid phase metal printing technology with low melting point alloys. Lei Wang have published more than 10 papers and filed six invention model patent applications by the first author's status. The proposed liquid phase printing method has received reports from more than 70 websites.
Lihong Yang
Deputy Director
Shanghai solar battery R&D center
Yang Lihong, has been specializing in research of metal matrix new energy materials as well as innovation surface of steel and functional film, was engaged in researching metal matrix functional film and innovation surface research in German Max Planck Institute (MPI) from October, 2002 to May, 2005 and was introduced by Baosteel Group to research and develop products as well as industrialization of continuous strip steel vacuum coating as director researcher in June, 2005. Ms. Yang served as deputy chief engineer and researcher in Shanghai solar battery R&D center in November, 2010 and began to specialize in research and development of continuous strip steel vacuum coating technique and metal matrix functional material as well as metal matrix new energy material, especially research as application as well as fundamental research of key techniques of industrialization for CIGS with the goal of related metal matrix surface products like realization of CIGS thin film battery industrialization. She has published more than thirty of theses, applied eight invention patents, made more than ten reports as invited speaker in international conferences and ever organized one international conference. She won the third prize of metallurgy and science technology award from China Iron and Steel Association and Chinese Society for Metals in 2006, and she has accomplished research and development of many strip steel vacuum coating industrialization prototypes. With rich experience of industrialization projects, she has taken charge of research and development projects with over RMB150 million of funds.
Changming Zhang
President, Senior Economist
Jiangxi Xinhuaneng Science and Technology Development Co., Ltd
Zhang Changming with the master's degree of marketing has accumulated much experience in business management and marketing fields for many years. He has been engaged in the production and sales of zinc sulfate, indium ingot and non-ferrous metals industry since 1994, now he is the president of Jiangxi Xinhuaneng Science and Technology Development Co., Ltd. Currently, the company can produce 20,000t of zinc sulfate, 10,000t lead bullion and 150t of indium ingot annually. Meanwhile, the company has extended the business area as well, such as ITO materials.
Byungmoo Kim
Deputy Purchasing General Manager
Samsung Corning Advanced Glass
Byungmoo Kim has been working in purchasing department of Samsung Corning for 18 years and he is very experienced in Cathode Ray Tube (CRT), Plasma Display Panel (PDP), ITO (Indium Tin Oxide) Target. Currently he is focusing on ITO target business.
Introduction of Samsung Corning Advanced Glass SCG, located in South Korea, is a joint Venture company between Corning Corporation in US and Samsung Group in South Korea, specialized in panel display and ITO target production.