Host

Sponsor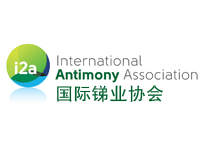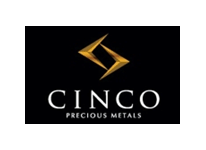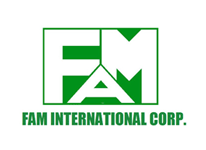 HISTORY
April 23-27, 2013 Bangkok, Thailand
Sponsorship is the most effective way to promote the enterprise and boast brand awareness. A successful exposure of corporate image can bring more opportunities for your business and raise the profile of your company.
After the successful organization of 2013 World Antimony Forum in Bangkok, Thailand (http://www.asianmetal.com/Events_2013/2013SbF/Index_2013SbF_en.asp), the 2nd World Antimony Forum will be held in Madrid, Spain. Asian Metal will gather antimony market upstream and downstream industry participants from China, Japan, South Korea, India, Thailand, Vietnam, Myanmar, EMEA and America to unreservedly share expertise. Sponsorship through this conference is definitely a wise way to communicate your business to global antimony market participants and boast sales of your products as well as the brand worldwide.
Asian participants please contact
Annabella Xu
+86-010-59080011 ext: 855
annabella@asianmetal.com
US participants please contact
Matthew Farrell
+1-646-681-1144
matthew@asianmetal.com
European participants please contact
Scott Yarham
+44-207-680-4036
scott@asianmetal.com
The mission of the International Antimony Association (i2a) is to conduct studies and to disseminate information concerning the safety and benefits of antimony and antimony compounds, by way of giving access to data, sharing and providing information on the content of data, for the benefit of producers and importers of antimony and antimony compounds world-wide regarding environmental, health and safety regulations of these antimony compounds.
i2a also provides pertinent scientific information to government agencies worldwide.
All i2a members ensure that antimony compounds are safely produced and applied.
CINCOPMR has been commercializing antimony since 2013 extracted from Honduran sites. It has exported 200 Tons, approximately 2 containers per month (25 tons per container).
CINCOPMR has expertise in metallurgy and field sampling, which enables itself to guarantee quality to our customers. CINOPMR is the only company authorized to commercialize and export antimony in Honduras.
Its industrial processing capabilities allow them to maintain a continuous supply of material. It has a work force committed in ensuring the best quality in their products and maintaining customer satisfaction.
FAM has been specialized in antimony products in addition to various minor metals, minerals and chemical products, providing differentiated customer values and services since 2003, located in Seoul, Korea.
FAM, along with our international commercial experience and close ties with local non-ferrous metal industries, has been titled as the first Korean enterprise that developed global market for S.K origin of ATO and Sb ingot with a strategic purpose at the end of day.
FAM, starting from sb metal and its chemical, is now even looking into a greater opportunity for respectable amount of sb mineral business.
FAM, we are all ready for an all-in-one globalized enterprise over antimony related commodity.