Host

Sponsor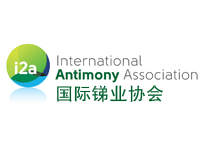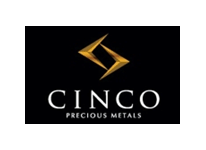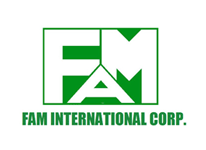 HISTORY
April 23-27, 2013 Bangkok, Thailand
Christopher Ecclestones
Principal and Mining Strategist
Hallgarten & Company
Prior to founding Hallgarten & Company in New York in 2003 he was the head of research at an economic thinktank in New Jersey which he had joined in 2001. Before moving to the U.S., he was the founder and head of research at the esteemed Argentine equity research firm, Buenos Aires Trust Company, from 1991 until 2001. He worked in London from 1985-1991 as a corporate finance and equities analyst and as a freelance consultant on the restructuring of the securities industry.
Mikhail Fedchik
Finance director
GPM Chemicresource
Mr. Fedchik graduated from State University – Higher School of Economics with honors, strategic management faculty and started career in 2007 as an analyst in "Citigroup" (Moscow branch). Following that he has joined in "GeoProMining" where he was in charge of budgeting, valuation of investment projects and foreign-economic activity. Currently he holds a position of Finance director in "GPM Chemicresource" where he is responsible for budgeting, corporate strategy, fundraising etc.
Charles Swindon
Managing Director
RJH Trading Limited
After graduating in Military and Diplomatic History from the University of Durham, Charles has worked in the metals industry for more than 27 years and is very well known in the international metals community. Since spending many years with Rudolf Wolff, founder members of the London Metal Exchange, he established RJH Trading Limited in May 1997. RJH trades in minor metals, ferro-alloys, non-ferrous metals, precious metals and scrap metals and is fully committed to recycling, waste management and sustainable products. RJH works closely with many producers on tolling agreements, as well as refiners. In addition, Charles has written, broadcast and presented conference papers on many aspects of the metals industry, across the world.
RJH Trading was honored with the Queen's Award for International Trade on the occasion of Her Majesty's 80th Birthday in 2006. This was in recognition of the substantial growth and diversification that the company has made in the last few years. Charles is a former Chair of the Trade and Lobby Committee of the MMTA (Minor Metals Trade Association), and was the Chairman of the MMTA from 2006 – 2009. The MMTA is the premier minor metals association worldwide and he has embarked on a period of transformation and global expansion for its members.
Karine Van De Velde
Secretary General
International Antimony Association
Graduated with a master's degree in chemistry in 1992 from the University of Antwerp and has worked for Sandoz (now Clariant) and Campine NV on regulatory affairs. Helped create the IAOIA (International Antimony Oxide Industry Association), whose mission was to gather, study and disseminate information on the safe use of antimony trioxide, especially with regard to the relevant environmental, health and safety (EHS) regulations. Focused on cooperating with the Swedish authorities and other EU Member States to bring the Risk Assessment of antimony trioxide to a good end. At present Karine is the Secretary-General of i2a (International Antimony Association) dealing with EHS initiatives (like REACH) for ten antimony substances.
Geert Krekel
Managing Director and CEO
Campine
Geert Krekel is since 2002 Managing Director and CEO of Campine - a leading European specialist in fire retardance, concentrates, masterbatches, PET catalysts and lead recycling (via its subsidiary Campine Recycling NV where he is Managing Director since 2012).
He has a broad experience in General management, Business Development and Strategy, Sales and Change management in various industries such as Non-ferrous metallurgical, Automotive, Machine manufacturing, Metal Products Industry.
As Board member and Chairman of I2a (International Antimony Association) he actively contributes to the global interests of the antimony industry and its stakeholders since 2002.
Emin Eyi
Managing Director
Tri-Star Resources
Mr. Emin Eyi, BSc M(Eng) Mining ARSM, DIC, FGS, has been Managing Director at Tri-Star Resources plc since January 04, 2012. He is a Consultant at SP Angel Corporate Finance LLP. Mr. Eyi served as a Partner at SP Angel Corporate Finance LLP. He served as a head of research at HSBC, Research Division. Has over 20 years investment banking experience predominantly in the natural resouces sector. Mr. Eyi has been an Executive Director at Tri-Star Resources plc since January, 04 2012. He is a graduate of Imperial College in London with a Masters degree in Mining Engineering in 1989 and a Fellow of the Geological Society.
Jack Bedder
Senior Analyst
Roskill Information Services Ltd
Jack graduated from University College London (UCL) in 2008 with an MA in Politics, Security and Integration. He is currently undertaking a PhD at the University of Cambridge where his research explores the trade of 'critical raw materials' and 'land grabbing' in the extractive sector.
Jack worked as a Senior Economist for one of the UK's leading economic consultancies, and in the public sector, before joining Roskill in early 2012. Since joining Roskill, Jack has undertaken numerous consultancy projects and has authored multi-client reports on several commodities including Roskill's most recent Antimony: Global Industry Markets and Outlook report.
Don Nicholson
CEO
First Liberty Power Corporation
Mr. Don Nicholson has over 20 years of international experience in all phases of project development and management, including incubation, implementation and growth. His industry specialties cover numerous business sectors including manufacturing, resource extraction, education, construction and high-technology. Don joined First Liberty Power in January 2011, with a focus on transforming the company from a pure-play exploration company to a diversified mining development firm specializing in strategic metals.