Advertisements are one of the most direct means in marketing and offer great opportunities for businesses to gain brand recognition. Successful advertisements can not only impart lasting impressions and raise their brand awareness, but can also help businesses to expand market share. "The 2nd Magnesium Industry Forum" will not only serve as a communication platform for international magnesium industry players, but also offer the opportunity for individual companies to showcase their unique attributes and strengths.
Asian Metal
Daphne Zhang
Tel: +86-10-59080011/22/33 ext: 847
Fax: +86-10-59080044-801
MP: +86-18600959856
Email: daphne@asianmetal.com
Orchid Jia
Tel: +86-10-59080011/22/33 ext: 845
Fax: +86-10-59080044-801
MP: +86-18211129236
Email: orchid@asianmetal.com
Qinghai SunGow Magnesium Co., Ltd. is located in Xining national economic and technical industrial development zone, and qualified as High and New technology enterprise by Qinghai provincial government. It covers more than 400,000sq meters and has a complete industry chain including mining, magnesium ingot smelting, magnesium alloy producing, extruding and die-casting. Its annual capacity includes 30,000 tons of magnesium ingot, 65,000 tons of high-quality magnesium alloy, 10,000 tons of bar, 3,000 tons of sacrificial anode and 7,000 tons of calcium metal and extrusion and die pressed castings. The company is equipped with advanced facilities and precise detection instrument and has a professional R&D management team. Its high-quality products and excellent service have attracted long-term partnership with domestic and foreign customers from steel, nonferrous, automobile, home appliance and electronic areas.
Sunglow Magnesium has finished upgrade of natural gas magnesium reduction and reached advanced level in energy saving, mission reduction and environmental protection. The company strives for the philosophy of "innovative, pragmatic, faithful, cooperative, win-win and developmental" and specializes in magnesium. It takes customers as the first consideration and hopes to establish long-term corporation with customers in all fields to create a promising future for magnesium industry.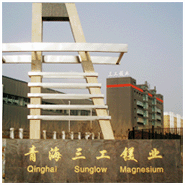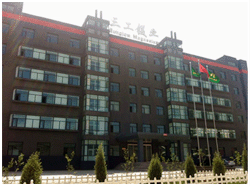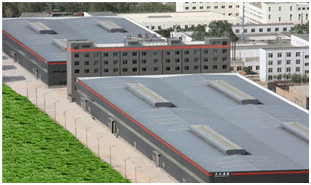 Yulin Tianlong magnesium Industry Co., Ltd. (Tianlong Magnesium for short) is founded in 2001 and located in Wenlihe Industrial Park in Fugu coal mining development zone, where is the national energy and heavy chemical industrial base. It is a private-operated joint-equity cooperative enterprise of energy conservation, environmental protection and high efficiency, focusing on magnesium, ferrosilicon and pure coal production and sales, as well as resource comprehensive utilization, product correlation and development pattern of industrial chain. The company, with RMB50 million of registered assets and covering 200mu of land floor including production area, living quarter and office area, has a ferrosilicon production line 2*12,500KVA, a magnesium production line of 42,500tpy, a semi-coke production line of 300,000tpy and magnesium alloy production line of 45,000tpy. Annual output value can reach RMB650 million and profit tax reaches more than RMB100 million. It has around 350 sets of various equipments and 18 departments in total, offering 850 jobs. End products are sold not only to major domestic metal processing areas, but also to Europe, North America, Middle East, Australia, Japan South Korea and India.

Shanxi Jinxing Magnesium Co., Ltd. is located in Xiaxian, Yuncheng, Shanxi Province and was constructed in 1998. With 310 mu of floor area and 780 of employments, the company has become a large-scale import and export enterprise engaging in producing and trading with RMB210 million of total assets after ten years of development.
Shanxi Jinxing Magnesium aims to become a large-scale domestic magnesium enterprise innovatively and pragmatically with developing magnesium alloy and processing, expanding industrial chain as well as stabilizing raw magnesium market based on the idea of "leading by science and technology, benefiting from management". The company produces 16,000tpy of magnesium ingot, 10,000tpy of magnesium powder, 10,000tpy of magnesium alloy, 10,000 of reduction jar annually with registered "Qizhen" band, and 90% of products have entered into international markets directly or indirectly. The company passed ISO9001: 2000 Quality System in 2002 with advanced checkout equipments and strict quality control system, and products have achieved international advanced levels with stable quality. Moreover, the company has been accepted by all sectors of the society with good achievements as well as honest and trustworthy operation during ten years of development.

Shanxi Credit Magnesium Co., Ltd. is organized by one of the top 5 magnesium manufacturers -- Shanxi Bada Magnesium Co., Ltd. and qualified as a competitive production and export-oriented modernized enterprise. We created outstanding scores and rised to fame in domestic and overseas magnesium market, while ranking No.7 on China's magnesium ingots export in 2008 and No.4 in 2009. Our annual turnover exceeded 73,000,000USD in 2009.
To secure the advantage of the leading position in magnesium industry and improve the comprehensive competitiveness of the enterprise, we passed the assessment of ISO9001:2000 quality control system, GB/T28001:2001 health and safety control system and ISO14001:2004 environment control system in 2006. The strict process management and quality management is implemented. The management system is standardized and internationalized.
We insist on the developing direction of high-standard, high starting point and high quality. We have established long-term, stable and trustworthy business relationships with a lot of well-known international and domestic enterprises. Our products are sold at domestic and overseas market and our customers are all over the world.
We know well your needs and have inherited the cultural quintessence of Shanxi business people "to keep one's word and to do what one has promised" to devote ourselves to supplying the most professional services for magnesium customers all over the world. We regard your needs and development as our essential responsibility. If the quality refers to the product itself, then the services will be the whole we offer to you. Our satisfaction depends on whether you are contented. We are looking forward to your attention and assessment.
Great success is achieved based on ambition and wisdom. We can reach the leading position in different fields. Let's expect a bright future hand in hand. We are devoted to your needs and are concentrated on the future of magnesium.
We have promised to the world, so Bada is sure to be reliable.

Contact information:
Website: www.chinese-mg.com
Tel.: 0359-2091966
Fax.: 0359-2080626
Mobile: 13834944265
E-mail: ken@chinese-mg.com
Zhejiang MG Yuan's Technology Co., Ltd is a wholly owned foreign enterprise. With a registered fund of 15 million dollars, it was founded in Haiyan Economy Development Zone in Zhejiang, 2003.It is a specializing enterprise combined with producing of magnesium ingot-shaped tablet, magnesium-alloy ingot-shaped tablet and magnesium-alloy casting products.
We have an excellent technology team, advanced smelting and casting facilities exported from overseas, production examining facility of high quality and consummate quality management system. We have passed the quality certification of ISO9001:2008 management system. Our main products are magnesium-alloy ingot-shaped tablet with any specification of AZ & AM series and alloy material resisting high temperature and of inflame retardant. As one of the metal structure with the smallest density at present, magnesium is widely used in aviation industry, war industry, transportation domain and 3C domain. Magnesium becomes a new-model environmental protection material of high vitality developed actively home and abroad in the 21th century.
With the rapid development of auto, IT and communication industries in China, magnesium-alloy products are badly needed, driving the development of internal magnesium-alloy casting industry. It is the very profitable trend that Yuanshi took the advantage of the superiority of magnesium resource, devoted to the machining of magnesium-alloy and the application and production of magnesium-alloy used in transportation, computer and communication industries.
Given the advanced technology and processing, we continually develop the market and enlarge the scale of products with the aim of quality and relying on credit and first-class service. Till now, our products are sold to Europe, America, Japan, South Korea, Taiwan area and other countries and areas all over the world. The prospective of the development of this field is extremely vast.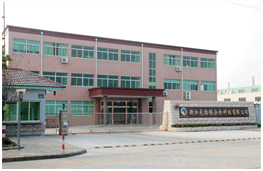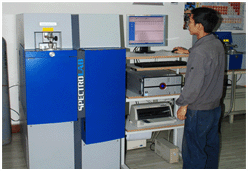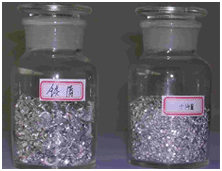 Contact: Xiaowei Zhou
Website: www.pdm.net.cn
Postcode: 314300
Tel: +86 573 86965290
Fax: +86 573 86965280
Mp: +86 18657383315
Email: yuanshimei@pdm.net.cn