Host

Sponsor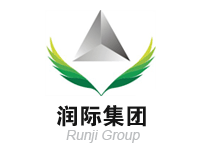 HISTORY
April 23-25, 2014 Changsha, China
July 1-2, 2010 Nanning, China
July 1-2, 2010 Nanning, China
Chinese manganese flake output increased by around 10% in 2014, accounting for over 90% of global production. The growth was driven by expansion at Ningxia Tianyuan Manganese, the largest manganese flake producer in the world, and new projects funded by other leading producers, such as CITIC Dameng, Tycoon Manganese and Wujiang Industry. However, the market continued to see weak demand from Chinese steel plants, some of whom even reduced their purchase quantities due to the sluggish market and stringent environmental inspections. How will the Chinese manganese flake industry develop in 2015?
In Europe, spot purchasing has been conducted on a quarterly basis, with the majority of large consumers buying substantial amounts of material at the same time. The market saw a continuation of the general downward trend that has persisted since 2011. Manganese flake 99.7% prices dropped below USD2,100/t in warehouse Rotterdam. However, in Asia, demand from South Korean end users, including POSCO, surged during the year, underlined by the increasing volume of manganese flake imports. Was this a flash in the pan or a sign that the country is on the way to becoming the largest consumer? Will we also see improving demand from Japan, India, Russia or America in 2015?
The global selenium market has been depressed throughout 2014. Although demand from the downstream market fluctuated very little, selenium prices in the US continued to slide, while European suppliers began exploring more flexible ways of engaging with the market. However, glass producers in Asia didn't increase their consumption of selenium, and until such time as consumer confidence in the market is restored, long-term contracts will still be the main way of concluding deals on the selenium market.
Apr. 23 Thursday
16:00
Early Registration
18:00
Welcome Dinner
Apr. 24 Friday
08:30
Registration
08:50-09:00
Opening Speech
09:00-09:30
Cost Analysis of Electrolytic Manganese& Brief Introduction of Yunnan Tycoon Project
Zhengmao Zeng
Vice President of Hunan Tycoon Group
09:30-10:00
Strategy of Mn Suppliers Selection
Kolesnichenko Sergey
Chief Delegate of MMK Group (Shanghai)
10:00-10:30
Countermeasures and Suggestions for Chinese Selenium Market Development
Zewen Peng
Vice General Manger of Hunan Jufa Technology Co., Ltd.
10:30-11:00
Coffee break
11:00-11:30
CaseStudy-MMC, the Status Quo of Global Electrolytic Manganese Metal Industry
Degen Chen
Chairman of Xiangxi Autonomous Prefecture Debang Chemical Industry Co., Ltd.
Manganese
--- Will production of 200 series stainless steel rebound in 2015?
--- What changes can we see in the purchasing patterns of Russian manganese metal consumers?
--- Will demand for manganese flake continue to increase in South Korea in 2015?
--- Do other manganese products such as manganese nitrogen and manganese dioxide have a bright future over the next three years?
--- Will European, American and Indian manganese briquette consumers turn to manganese flake in the next three years?
Selenium
--- Will selenium prices continue to rise at the beginning then stay at a low level through the rest of 2015?
--- With production on the rise, who will pay for the global surplus as it continues to exceed downstream consumption?
--- Lagging behind in technology, how can China rise to the technical challenges in developing high purity selenium?
--- With the downstream market sluggish, how can Asian, European and American selenium suppliers adjust their sales strategies?
Before Apr.18

Rates

AM members

USD1980/person

USD2280/person

Non-members

USD2180/person

USD2480/person

10% discount allowed for three or above delegates from one company.
Account name: Asian Metal Ltd
Account number: 338956010219
Swift Code: BKCH CN BJ 110
Bank: Bank of China Beijing Guang Hua Lu Sub-Branch, 1/F Haiguan Building, 10 Guanghua Road, Beijing China
Asian participants please contact
Frank Chen
Tel: +86-10-59080011/22/33 Ext: 825
Fax: +86-10-59080044-801
Mobile: +86-15001389908
E-mail: frank@asianmetal.com
European participants please contact
Matthew Arnott
Tel: 44-207-481-9553
Fax: 44-207-347-5027
E-mail: matthew.arnott@asianmetal.com
US participants please contact
Christopher Kavanagh
Tel: 1-646-681-1122/33/44/55/51/61
Fax: 1-412-880-5308
E-mail: christopher@asianmetal.com