Host

Sponsor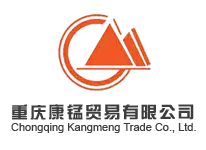 HISTORY
July 1-2, 2010 Nanning, China
July 1-2, 2010 Nanning, China
We gather together on the bank of Xiang River, with revival of all nature in April, to discuss the future and driving forces of selenium and manganese markets.
Asian Metal welcomes all of you to the "base" of selenium and manganese industry: Changsha, China.
Focusing on the ups and downs in the manganese market
In 2013, the total production capacity of electrolytic manganese in China reached 2.5Mt, however, the operation rate was below 50%. China removed the export duty on the material yet market prices recorded the lowest level since 2008; Chinese manganese enterprises manifested great ambitions but shutdown and losses prevailed in the industry.
April 23th Wednesday
16:00
Registration
18:00
Welcome Dinner
April 24th Thursday
08:30
Sessions Registration
08:50-09:00
Opening Speech
09:00-09:30
Operating Features, Transformation and Upgrade of Special Steel Industry
Mingyang Hu
Chief Advisor
China Special Steel Enterprises Association
09:30-10:00
Chinese Manganese Metal Market Review of 2013 and Outlook for 2014
Zhuzhong Tan
Chairman
Chinese National Association of EMM Plants Directors
10:00-10:30
Coffee Break
10:30-11:00
Chinese Selenium Market Review of 2013 and Outlook for 2014
Wenlong Yang
Marketing Director
Yunnan Copper Science & Technology Development Corporation Limited
11:00-11:30
Electrolytic Manganese & Manganese Series Alloy
Zhengmao Zeng
Vice President
China Tycoon Group
Manganese
Electrolytic manganese production pattern changes in China in 2014
When will China's electrolytic manganese export normalized from smuggling and VAT dodging?
What is the core competitiveness of electrolytic manganese in comparison with substitutes like silicomanganese and ferromanganese?
Selenium
Impacts of domestic increased selenium output to import market
What will electronic exchange platform bring to selenium market?
Will selenium prices stay low or rebound again in 2014 amid slump in 2013?

Pay in the Venue

AM members

USD2380/person

Non-members

USD2580/person

10% discount allowed for three or above delegates from one company.
Account name: Asian Metal Ltd
Account number: 802012717208091001
Swift Code: BKCH CN BJ 110
Bank: Bank of China Beijing Guang Hua Lu Sub-Branch, 1/F Haiguan Building, 10 Guanghua Road, Beijing China
Asian participants please contact
Frank Chen
Tel: +86-10-59080011/22/33 Ext: 840
Fax: +86-10-59080044-801
Mobile: +86-15001389908
E-mail: frank@asianmetal.com
CIS participants please contact
Natasha Wang
Tel: +86-10-59080011/22/33/44 Ext: 841
Fax: +86-10-59080044-801
E-mail: natasha@asianmetal.com
European participants please contact
Chi Ling
Tel: +44-207-481-9553
Fax: +44-207-481-4431
E-mail: chi@asianmetal.com
Scott Yarham
Tel: +44-207-481-0167
Fax: +44-207-481-4431
E-mail: scott@asianmetal.com
US participants please contact
Christopher Kavanagh
Tel: +1-646-681-1151
Fax: +1-646-6811171
E-mail: christopher@asianmetal.com
Matthew Farrell
Tel: +1-646-681-1144
Fax: +1-646-6811171
E-mail: matthew@asianmetal.com