At 5 pm of November, 14, the 12th Aluminum Raw Materials Summit closed successfully in Sanya, Hainan of China. The summit, organized by Asian Metal, secured sponsorship from Ghana Bauxite Company (GBC), Tianshan Aluminum Co., Xiamen Xiangyu Logistics Group Co., and Chongqing Bosai Minerals Group Co.
Despite the new wave of pandemic, delegates are active in attending the summit, with over 100 registrations, including bauxite suppliers from Guinea, China, Indonesia, Malaysia, Ghana and Brazil, accounting for 60%; Chinese alumina refineries, accounting for 30%; rest 10% from logistics, consulting and inspections etc.
At 9 am, the Summit opened up with the opening speech by Mr. Zhishuang Wu, Deputy General Manager of SPIC International Investment and Development (Guinea) Co. Meanwhile, Mr. Wu made a presentation on Guinean bauxite development and market outlook. By the presentation, Mr. Wu introduced the key preparing steps and legal documents of bauxite mining investment in Guinea; He talked about in details the hot topics of Guinean bauxite pricing and alumina refinery building in Guinea. Mr. Bingsong Cui, Deputy Marketing Director of SPIC International Investment and Development (Guinea) Co., delivered a market report on imported bauxite resources by introducing the Group's consumption of bauxite from Indonesia, Australia and Guinea, etc. Ms. Virdiana Ririen Hapsari, Minister Counselor of Economic Affairs, Embassy of the Republic of Indonesia in Beijing, PRC, made a brief introduction of Sino-Indonesia economy cooperations, Indonesian bauxite mining review, bauxite export policy and alumina refinery investment outlook. Mr. Hailong Zhou, Deputy Chairman of Xiamen Xiangsen Aluminum, together with Mr. Dan Liu, Deputy General Manager delivered a report on the application of Australian bauxite in Shanxi. Mr. Zhou analyzed the technology application of Australian bauxite in high temperature alumina production lines of Shanxi. Mr. Norman Ting, Asia Marketing General Manger of Metro Mining Ltd. introduced their latest bauxite mining operation and analyzed the special advantages of Australian bauxite in terms of sales price and logistics cost. Mr. Frederick Sarkodie Peprah, General Manager of Ghana Bauxite Company (GBC), make a brief introduction on Ghana bauxite history, production scales and loading capacity, etc. Mr. Marcio Lario, Marketing & Business Development Director of Bautek Minerals Industrials, delivered a report by focusing on Brazil calcined bauxite production, export and the demand outlook from China.
In the afternoon, Mr. Lu Jiang, Chief Researcher of China Futures Co., delivered a market report on the aluminum price forecast by analyzing major global economy entities growth, the aluminum production cut and demand in Europe, as well as the Chinese alumina production and the demand, etc. Mr. Aboubacar Kagbe Toure, General Manager of SOGUIPAMI Guinea, introduced the Guinean bauxite mining history and reserves details, listed major bauxite producers in Guinea and alumina refineries and stressed tax policies in terms of bauxite mining and export. Mr. Aichun Liu, Technical Counselor of Shanxi Dao'er Aluminum Co., reported the low-grade bauxite floatation status in China, listed major companies and explained the purification processing, equipment and applications. Mr. Lingju Huang, Marketing Deputy General Manager of Guangxi Tiandong Jinsheng Chemicals Co., delivered a speech on the caustic soda market in Guangxi, by analyzing the caustic soda production capacity in Guangxi and other regions, introducing the consumption structure and forecasting the new capacity in the coming few years. Finally in the schedule, Mr. Miles Prosser, Secretary General of International Aluminium Institute, made a video presentation on the topic of global aluminum supply chain and sustainability. He analyzed the present global aluminum demand structure and expressed his opinion on the forecast, stressing the impetus of aluminum on the sustainable growth.
Focusing on aluminum raw materials, Asian Metal will continue to strive for an International and High-value Summit.
Speech Review:
Download Reports by Clicking Photos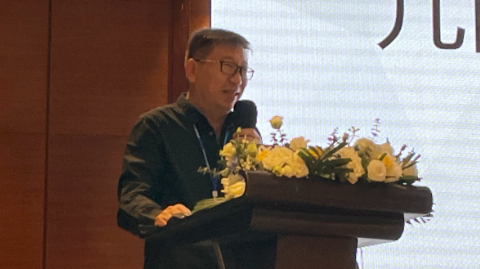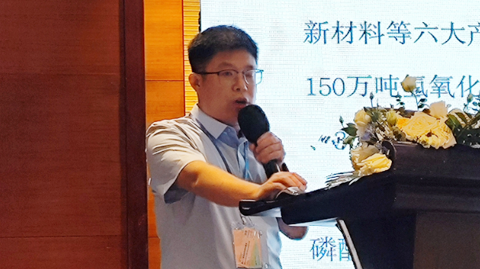 Zhishuang Wu,Deputy General Manager,SPIC International Investment & Development (Guinea) Co.
The Company was founded in 2009 in Conakry, the capital city of Guinea and signed the Special Mining Permit Agreement with the local government in 2013 with mining areas located in Bofa and Telimele. The Company has been equipped with harbors, ports and bauxite logistics ways, with the present bauxite production capacity at 7.5 millon tonnes per year and planned capacity at 27 million tonnes per year. Besides, the Company has DUP granted by the government and its port-neighboring industrial estate covers an area of around 26 square kilometers.
Bingsong Cui,Marketing Director,Shandong Lube Enterprise Group
Shandong Lubei Enterprise Group, a state-holding and mixed-owned enterprise, was set up in August of 1977, covering an area of around 140 square kilometers, being involved in chemicals, building materials, power, light industries, nonferrous metals and lithium new materials, etc. The alumina production capacity keeps at 1 million tonnes per year.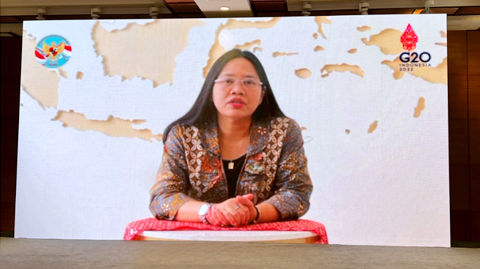 Hailong Zhou,Deputy Chairman,Xiamen Xiangsen Aluminum Co.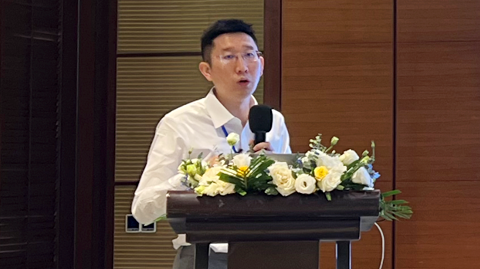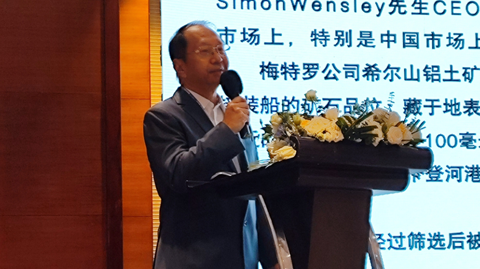 Dan Liu,Deputy General Manager,Xiamen Xiangsen Aluminum Co.

Norman Ting ,Asia Marketing General Manager ,Australia Metro Mining Ltd
Australia is the second biggest country in the world in terms of bauxite reserves of around 9 billion tonnes and the biggest country in terms of bauxite production capacity of over 0.1 billion tonnes per year. Metro Mining, with the reserves of over 0.1 billion tonnes, started providing bauxite to China from 2018 and the total volume has reached over 10 million tonnes so far. Beside the bauxite sales to Xinfa Group, a shareholder of Metro Mining, during 2021-2022, the mining company sold all rest bauxite to Xiamen Xiangsen Aluminum Co., a branch of Xiamen Xiangyu Group. In 2023, Xiamen Xiangsen Aluminum will secure 1.7 million tonnes of bauxite from Metro Mining by a take-off sales agreement.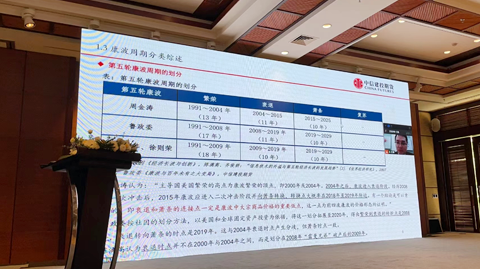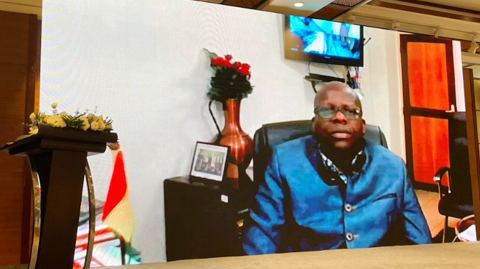 Lu Jiang,Chief Researcher ,China Futures Co.
In 2021, the global aluminum production volume reached 67.343 million tonnes, and the volume in Europe touched 7.468 million tonnes, accounting for around 11.2%. In Europe, the production volume from Russia recorded around 3.58 million tonnes, around 48% of the total volume in the area. Europe cut aluminum production close to 1.8 million tonnes since early this year and the scale might expand further by 300,000t in Q4. In China, the existing aluminum production capacity reached 45.16 million tonnes per year till early October this year and the operating rate was around 89.2%.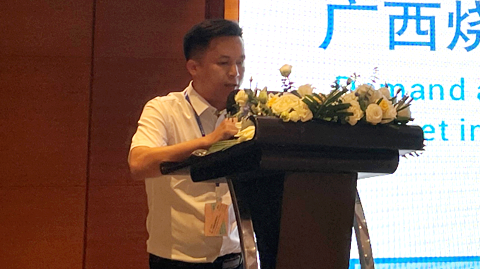 Aichun Liu,Technical Counselor ,Shanxi Dao Er Aluminum Co.
Shanxi Dao Er Aluminum Co., one of the biggest bauxite flotation producers in China, was set up in 2014. The annual processing production capacity of raw bauxite reaches 2 million tonnes. In addition, the company's fused alumina refractory materials production capacity touches 150,000tpy.
Lingju Huang,Marketing Deputy General Manager ,Guangxi Tiandong Jinsheng Chemicals Co.
China's caustic soda production capacity has reached 46 million tonnes per year till date this year and the overage operating rate touched around 84.41% till this August. The production volume in Guangxi recorded around 810,000t in 2021 and the volume might reach 860,000t this year. Till this September, the demand volume for caustic soda in Guangxi reached around 1.63 million tonnes per year. The present alumina production capacity in Guangxi is 13.8 million tonnes per year, followed by Henan, the fourth biggest production province in China.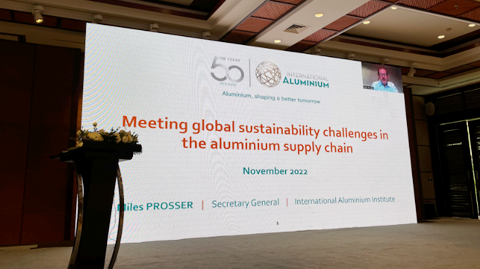 Sponsor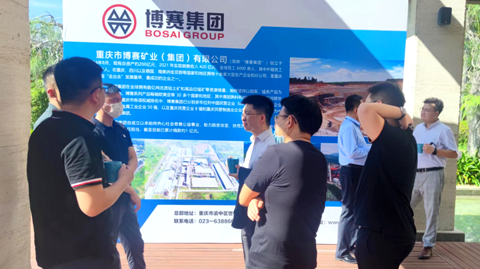 Sponsor
Bauxite Mining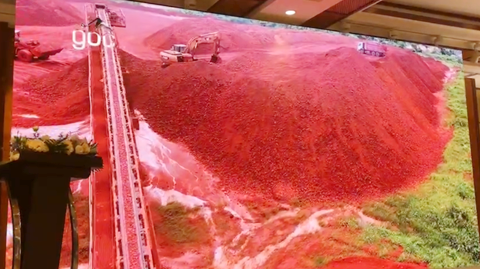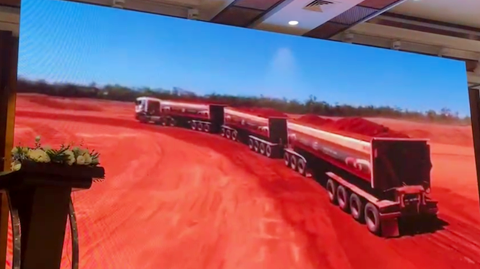 Bauxite Mining
Bauxite Mining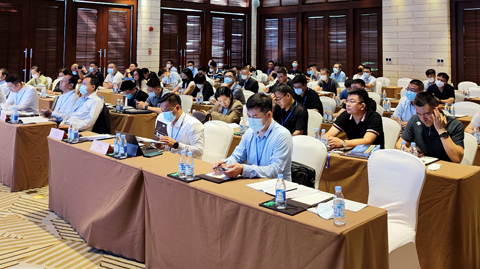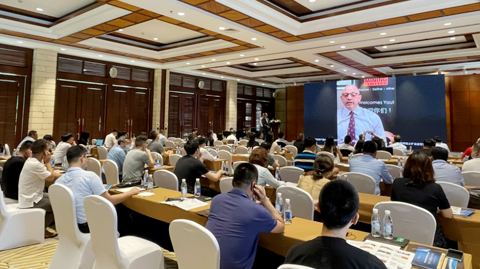 Conference
Conference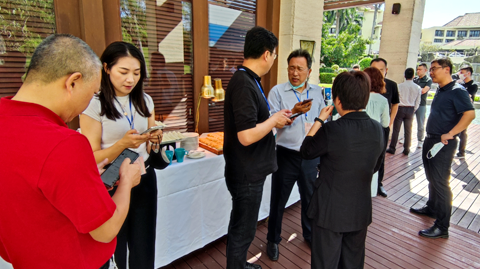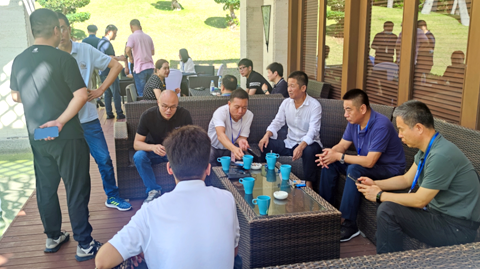 Tea Break
Tea Break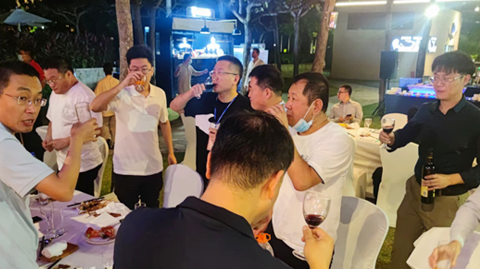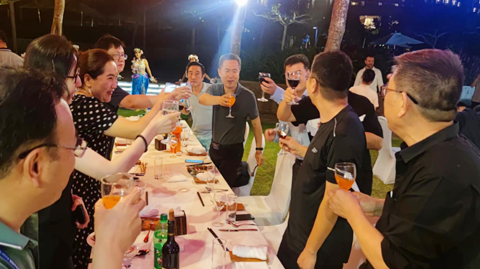 Business Dinner
Business Dinner