Host

Sponsor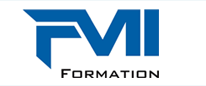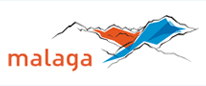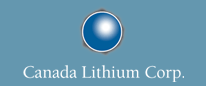 In light of the current economic and financial crises, minor metals and ferroalloys alike have experienced a decline in both prices and demand. A cautious sentiment surrounds the market as participants strive to minimize possible risks in a currently turbulent market. While markets in North and South America experience vast insecurities, Asia is taking the opportunity to grow in an otherwise hazy environment by maximizing any potential gains. Asian Metal's 2012 International Minor Metal & Ferroalloy Summit is bringing together international consumers, traders and producers to discuss and analyze issues presently impacting business. The main focus will be to assess what lies ahead. Presentations from public and private industry leaders will project a comprehensive forecast to open conversation on the next steps for creating a robust marketplace.
Held in the cultural epicenter that is Miami, FL the 2012 International Minor Metal & Ferroalloy Summit promises to be the most all-inclusive meeting of the year. With Asian Metal's extensive coverage in Asia, Europe, and the Americas, nowhere else will there be as many of the world's market participants in one place.
| | | |
| --- | --- | --- |
| | Non-subscribers | Subscribers |
| Registration January 28 – February 28 | $1,100 | $1,050 |
| After March 1 | $1,200 | $1,150 |
Wednesday March 7th
06:00-08:00 pm Early Registration / Cocktail Reception
Thursday, March 8, 2012
08:00-09:00 am Registration / Breakfast
09:00-09:15 am Introduction and Welcome Remarks, David Schollaert, General Manager, Americas – Asian Metal, Inc.
09:15-09:45 am Critical Materials & the Industrial Base: A Perspective on U.S. Government Policy & Investment Jeff Green, President – J.A. Green & Company
09:45-10:15 am Lithium Driving Your Growth Peter Secker, President and CEO – Canada Lithium Corp
10:15-10:45 am Review And Outlook of Antimony Market Xingu Yang, Chairman of the Board– Hunan ZhongNan Antimony & Tungsten Trading Co., Ltd
10:45-11:00 am Coffee Break / Networking
The 2012 International Asian Metal Minor Metal & Ferroalloy Summit will be held at The Gansevoort Miami Beach from March 7-9, 2012.
The Gansevoort Miami Beach Hotel, Spa and Residences, located oceanfront in the heart of South Beach, offers an unrivaled resort experience, with three pools, beach service, rooftop bar 18 floors high boasting spectacular ocean and city views, nightclub Louis, two destination restaurants – STK and Koi – and retail stores. The hotel is just steps away from the best nightlife in the world for those guests looking for the ultimate Miami experience, being a three minute ride to Lincoln Road and Ocean Drive for dining, shopping and evening entertainment. The Gansevoort also features a David Barton Gym and Spa on site, as well as close access to Miami Beach Country Club Golf Course. You're sure to have an unforgettable stay at this prestigious hotel, whether it is for business or pleasure.
The Gansevoort Miami Beach Hotel is just 12 miles from Miami International Airport (MIA) and 27 miles from Fort Lauderdale-Hollywood International Airport (FLL).
Potential for sponsorship is available through a variety of methods. Asian Metal is committed to working with companies to fit their needs and budget. To discuss opportunities on sponsoring part of the conference, contact David Schollaert at 412-880-5304 or e-mail dave@asianmetal.com.
Sponsorship options –
Official conference sponsor –
Receive the greatest level of exposure to the world's largest minor metal and non-ferrous community. Official conference sponsors receive the following placement at the summit:
---Five free complimentary passes to the entire conference
......
For more information on the conference or to answer any questions, please contact Asian Metal directly -
Asian Metal Pittsburgh Office
David Schollaert
412-880-5304
dave@asianmetal.com
Asian Metal Beijing Office
Bruce Zhang
+86 10-59080011 extension 891
bruce@asianmetal.com