Host

Sponsor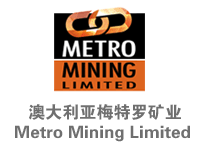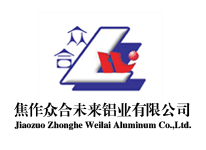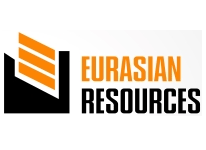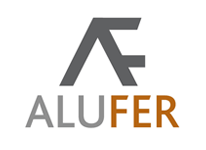 Supporter
HISTORY
May 20-21, 2015 Qingdao, China
May 28-30, 2014 Yantai, China
September 23-25, 2013 Bali, Indonesia
May 15-17, 2013 Xining, China
May 9-11, 2012 Taiyuan, China
May 18-20, 2011 Luoyang, China
May 13-14, 2010 Qingdao, China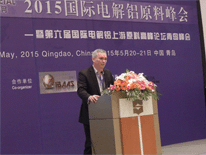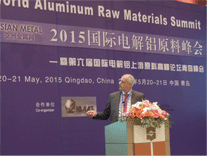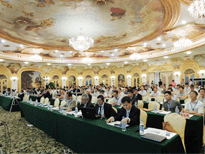 ♦

Electrolytic aluminum overcapacity attracts attention of Chinese government, prompting "Supply Reforms"
At the end of 2015, China's central government began calling for "Supply Reforms". The electrolytic aluminum market remains sluggish with aluminum plants suffering greater losses. Therefore, it is urgent we solve the overcapacity problem. The adjustment and optimization of Chinese electrolytic aluminum capacity will bring about new opportunities and challenges for the alumina industry.

♦

China speeds up exploration of overseas bauxite resources
China has accelerated the pace of overseas bauxite resource exploration after Indonesia halted bauxite exports. Malaysia has become the largest bauxite supplier to China, overtaking Australia. Meanwhile, China has made substantive progress on bauxite exploration in Guinea.

♦

China faces more intense competition in aluminum fluoride export market
With Europe and the Middle East witnessing an increase in aluminum fluoride supply, China is facing more intense export competition. The rate at which China's new aluminum fluoride capacity is released has begun to slow, reducing the supply pressure in the domestic market.

♦

Carbon industry faces challenges after aluminum smelters in Xinjiang build their own carbon plants
China's carbon manufacturers are facing shrinking demand because electrolytic aluminum smelting plants in Xinjiang and other places are continuing to step up construction of carbon plants for their own use. At the same time, environmental protection policies and regulations have become stricter, increasing the pressure on small carbon manufacturers.
-- Development and utilization of bauxite resources worldwide
-- Development of Chinese alumina industry and analysis of overseas resource exploration
-- Progress update on aluminum industry in Xinjiang and analysis of its competitiveness
-- Report on power costs of Chinese aluminum smelters
-- Analysis of imported alumina market supply & demand in China
-- Development of Chinese aluminum fluoride industry and challenges in the export market
-- Report on Chinese prebaked anode supply & demand and export market analysis
-- Overview of Malaysian bauxite resource situation and development outlook
-- Update on Kuantan Port, Malaysia
-- Report on China's bauxite import shipping industry
Asian participants please contact
Tel: +86-10-59080011/22/33/44
Fax:+86-10-59080044-801
Friday Gao
Ext: 880
MP: +86-13810395186
Email: friday@asianmetal.com
Before 18 May

Pay at the Venue

AM members

USD1780/person

USD2280/person

Non-members

USD1980/person

USD2480/person

10% discount allowed for three or more delegates from one company.

Account name: Asian Metal Ltd
Account number: 338956010219
Swift Code: BKCH CN BJ 110
Bank: Bank of China Beijing Guang Hua Lu Sub-Branch, 1/F Haiguan Building, 10 Guanghua Road, Beijing China