Host

Sponsor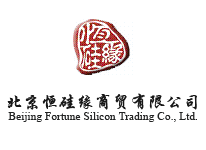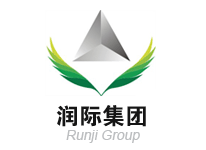 Support Unit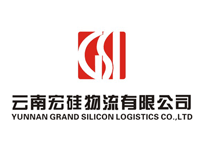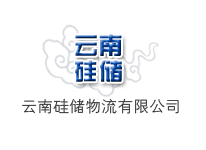 HISTORY
May 26-28, 2014 Xiamen, China
May 23-25, 2013 Xiamen, China
Asian Metal will hold the 3rd World Silicon Forum on 25-26th May, 2015 in Beijing China, when producers, traders and consumers of silicon metal across the world will congregate to discuss the development and outlook of the global silicon industry. Asian Metal, a leading international metal information provider, together with insiders will establish a communication platform for market participants within or related to silicon industry from all over the world. Asian Metal held the 1st and 2nd World Silicon Forum in Xiamen, China in May of 2013 and 2014. These forums were widely supported by silicon industry participants from across the world.
The global silicon metal market experienced a positive year in 2014. During the year demand from downstream aluminum alloy, polysilicon and organosilicon industries was strong. The demand in Asian markets rose whilst silicon metal output in both Brazil and South Africa decreased. The silicon metal prices in Europe and the US increased sharply as a result of a tightening in available supply. In response to this, Chinese silicon metal export volumes improved during 2014. China aggregately exported 645,785t of silicon metal in the first three quarters in 2014, up by 27.07% against the 508,202t YOY. In addition to this, several silicon metal smelters in China have plans to expand their capacity in 2015.
The Chinese polysilicon industry recovered gradually in 2014. The quantities of processing trades on imported polysilicon increased sharply after China imposed anti-dumping controls on imported solar grade polysilicon from the US and South Korea on 20th January 2014 and from the EU on 1st May 2014. This also caused overseas polysilicon suppliers to attempt to find various ways of avoiding the anti-dumping measures. The Ministry of Commerce in China published a notice on August 14th, showing that China would stop accepting applications from the processing trade in imported solar grade polysilicon after September 1st 2014. Will the Chinese polysilicon industry see obvious improvements in 2015?
May 25th, Monday
16:00-19:00
Registration
18:00-20:00
Welcome Dinner
May 26th, Tuesday
08:30
Session Registration
08:50-09:00
Opening Speech
Beijing Fortune Silicon Trading Co., Ltd.
09:00-09:30
Analysis and Outlook of PV and Polysilicon Industry
Haifeng Yang, Sales Director
GCL-Poly (PV) Polysilicon business Dept.-Jiangsu Zhongneng Polysilicon Technology Development Co., Ltd.
09:30-10:00
Substitutions and Applied Technologies for Charcoal Reductant in Silicon Smelting
Cheng Xu, Sales Manager
Yunnan Yongchang Silicon Industry Co., Ltd.
10:00-10:30
Chinese Aluminum Alloy Industry Review in 2014 and Outlook in 2015
Huiqing Fan, Purchasing Manager
Lizhong Alloy Group Co., Ltd.
10:30-11:00
Coffee Break
11:00-11:30
A Brief Introduction to the Status Quo of the Silicon Metal and Silicon Metal Powder Industry
Guojun Ma, General Manager
Beijing Dadi Zelin Silicon Industry Co., Ltd.
11:30-12:00
Asian Photovoltaic Market and Outlook
Lou Parous, Executive Director
Viridis.iQ GmbH
12:00-14:00
Lunch
14:00-14:30
New Normal of Organic Silicon Monomer Development and Outlook of Silicon Metal
Sanyue Wang, Former Director of Technical Center
Bluestar Jiangxi Xinghuo Organic Silicone Plant
14:30-15:00
Silicon Metal Inspection Practice
Adolf Xu, Technical Manager
SGS-CSTC
Current status and prospects of the silicon industry in Asia
As the major consumers of Chinese silicon metal, how will the markets in Asia develop in 2015? Will the demand for silicon metal from South Korea and Japan continue to increase?
Current status and prospects of the silicon industry in Europe and North America
The overall supply for silicon metal in Europe and North America was tight throughout 2014 as a reaction to decreased production in Brazil and South Africa, and consequently prices saw a sharp increase. Will the supply issues alleviate in 2015? Will demand increase despite higher prices?
Chinese silicon metal market status and outlook
The Chinese silicon metal market was strong in 2014; demand both at home and abroad increased. Chinese silicon metal prices increased throughout 2014 and output increased sharply. The production capacity of silicon metal in China will expand in 2015. Will the demand continue to increase?
Chinese silicon metal export market trend
Chinese silicon metal export volume in 2014 increased sharply YOY. In the first three quarters of 2014, China in total exported 645,785t of silicon metal, up by 27.07% against the 508,202t of the same period of last year. Will Chinese silicon metal gain more competitiveness in the global market in 2015?
Analysis on silicon metal demand from the aluminum alloy industry in 2015
How will the aluminum alloy market develop in 2015 and will the demand for silicon metal increase or not?
How will the market for the global solar industry change in the future? Will the Chinese polysilicon industry continue to see recovery?
The Chinese polysilicon industry recovered gradually in 2014. However, affected by the large import volume with lower prices, Chinese polysilicon producers still faced fierce competition. Will the Chinese polysilicon industry see noticeable improvements in 2015? Will the new policies have a substantial influence on the market or not? How could Chinese polysilicon enterprises make breakthroughs?
Before May 20

Pay in the Venue

AM members

USD1780/person

USD2180/person

Non-members

USD1980/person

USD2380/person

Account name: Asian Metal Ltd
Account number: 338956010219
Swift Code: BKCH CN BJ 110
Bank: Bank of China Beijing Guang Hua Lu Sub-Branch, 1/F Haiguan Building, 10 Guanghua Road, Beijing China
Asian participants please contact
Susan Yin
Tel: +86-10-59080011/22/33/44 Ext: 891
Fax: +86-10-59080044-801
MP: +86-18618107707
E-mail: susan@asianmetal.com
European participants please contact
Tom Hawes
Tel: +44-20-36373988
E-mail: tom@asianmetal.com
US participants please contact
Christopher Kavanagh
Tel: +1-646-6811122
Fax: +1-646-6811171
E-mail: christopher@asianmetal.com