Host

Co-organizer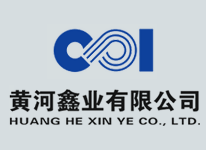 HISTORY
May 9-11, 2012 Taiyuan, China
May 18-20, 2011 Luoyang, China
May 13-14, 2010 Qingdao, China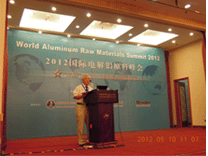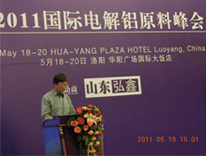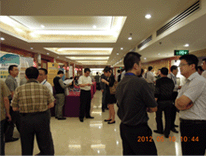 ♦

Slowing world economy recovery and gloomy EU environment
In 2012, the world economy seemed hard to recover quickly, especially for EU area. In order to stimulate economy development, many nations continued to carry out loose monetary policy. Many nations saw new government leaders in 2012. Will they have any new policies?

♦

China looks for diversified bauxite suppliers
In May 2012, Indonesia controlled bauxite export, forcing China to seek new suppliers from South Africa, Guinea, Brazil and Jamaica, etc. However, the trouble is high-held shipping cost. The rising bauxite cost will push up alumina cost.

♦

Rising alumina capacity makes the market unclear
In spite of narrowing profit, alumina producers kept enlarging production in Shanxi and Shandong province. Relying on lower cost, new alumina production will release gradually in Shanxi province in 2013 and competition will become fierce. In case the new aluminum ingot project in Northwest China lags behind, alumina market will face great pressure.
Chinese economy policies under new Chinese leadership
----Zhang Liqun, Director of Marco-economy Research Department from Chinese State Council Development & Research Center
Report on Indonesia bauxite export policy
----Indonesia Energy and Mining Law Institute
Chinese and global bauxite reserves and demand outlook for twenty years
----Liu Qunyi, Doctor of Global Mining Resources Strategic Research Center, Chinese Academy of Geological Science
2013 world economy to rise slightly, aluminum price up gradually
----Beijing CIFCO Futures Co., Ltd.
Opportunities and challenges ahead of Chinese alumina industry in 2013
----East Hope Group
Bauxite Raw Materials for the Aluminum Industry in Ghana
----Owusu Amoah, CEO of Livingstone Strategic Initiative s & Management Ltd.
Research on the Quality and Property of Carbon Electrode in Aluminum Industry
----Yu Yiru, Director of Research Institute of Jining Carbon Group Co.,Ltd.
Chinese aluminum fluoride supply and the world demand
----Gu Zhengyan, Vice General Manager, Do-fluoride Chemicals Co., Ltd.
Potash Ridge Blawn Mountain Project, Utah, United States
----Potash Ridge Corporation
New aluminum ingot projects in Northwest China and aluminum industry reshuffle
----Qiu Shilin, director of Aluminum & Carbon Research Department, Chalco Zhengzhou Institute
Inspection issues and solutions in bauxite trade
----William Ma, Business Development Manager, SGS-CSTC
May 15 Wednesday
16:00
Registration booth opens
18:00-20:00
Dinner
May 16 Thursday
08:45-08:55
Welcome speech
08:55-09:30
Chinese economy policies under new Chinese leadership
09:30-10:05
 New aluminum ingot projects in Northwest China and aluminum industry reshuffle
10:05-10:40
Opportunities and challenges ahead of Chinese alumina industry in 2013
10:40-10:50
Tea break
10:50-11:25
Chinese aluminum fluoride supply and the world demand
11:25-12:00
Research on the Quality and Property of Carbon Electrode in Aluminum Industry
12:00-14:00
Launch
14:00-14:30
2013 world economy to rise slightly, aluminum price up gradually
Special conference for overseas bauxite investment
14:30-15:15
Chinese and global bauxite reserves and demand outlook for twenty years
15:10-15:45
India bauxite export introduction
15:45-16:00
Tea break
16:00-16:30
Potash Ridge Blawn Mountain Project, Utah, United States
16:30-17:00
Ghana bauxite investment introduction
17:00-17:30
Mongolia bauxite investment report
18:30-20:00
Dinner
May 17 Friday
08:30-16:00
Visit China Power Investment Corporation Yellow River Xinye Co., Ltd. (A major aluminum ingot plant with capacity of 500,000tpy)
16:00
Back to hotel
After May 1
AM members
USD1780
Non-members
USD1980
10% discount allowed for three or above delegates from one company.
Account name: Asian Metal Ltd
Account number: 802012717208091001
Swift Code: BKCH CN BJ 110
Bank: Bank of China Beijing Guang Hua Lu Sub-Branch, 1/F Haiguan Building, 10 Guanghua Road, Beijing China
Asian Metal
Tel: +86-10-59080011/22/33
Fax: +86-10-59080044-801
Friday Gao/ Kevin Sun/ Cherry Gao/ Grace Wang/ Nancy Zhang
Ext:826/ 825/ 873/ 828/ 827
MP: 13810395186/ 13651099524/ 13031015719/ 18201281189/ 18210134215
Email: friday@asianmetal.com/ kevin@asianmetal.com
cherry@asianmetal.com/ grace@asianmetal.com/ nancy@asianmetal.com