Host

Full sponsorship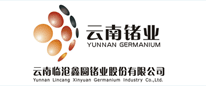 Exhibition sponsorship

Support unit

Asian Metal
Lisa
Tel: +86-10-59080011/22/33/44 Ext: 841
MP: +86-13436970052
Fax: +86-10-59080044-801
Email: lisa@asianmetal.com
Both indium price and germanium price keep at a high level in H1 this year. Participants from investment industry and other industries pay more attention on the application of indium in OLED and research on germanium downstream products.
Will government departments publish new support policy for indium and germanium as government focuses on non-ferrous metal development in the twelfth five-year plan? Will further developments in the display panel and solar energy industry offer chance for indium and germanium industry? How will users at home and abroad deal with softening downstream demand when prices are dropping due to the economic uncertainties in Europe and US? Will producers of germanium downstream products help China gain bargaining leverage? Where does indium ingot market go in 2012 as recycled indium is widely applied and major buyers take position individually?
Asian Metal's forum for Indium and Germanium enjoys extensive good reputation and big attention from insiders. Asian Metal will try hard to make the conference into a rewarding experience.
Germanium industry development report
----Bao Wendong, President, Yunnan Lincang Xinyuan Germanium Industry Co., Ltd.
Demand and new trends in the Concentrated Photovoltaic (CPV) industry
---- Vermeiren Ludo, Supply Manager, Umicore Co., Ltd.
New trends in the CIGS solar energy industry
---- Ao Jianping, Photoelectronic Thin Films Devices and Techniques Institute of Nankai University, Professor
The demand of indium and the ITO industry in South Korea
---- Wang Yanju, Korea TSM Co., Ltd.
Trends in the infrared industry and its influences on the germanium market
---- Linus Zoller, President, Photonic Sense GmbH
The new and growing applications for Indium
----Kirk Johnson, Business Development, Indium Corporation
Indium in China: Resource situation and policy transformation
----Chen Jiabin, Doctor, Chinese Academy of Land & Resource Economics
Indium and germanium investment demand discovery
----Wang Biao, Vice President, The Fanya Metal Exchange
--Domestic and foreign producers and consumers
--Domestic and foreign traders
--Research institutes
--Industrial associations
--Financial institutions
--Chinese government officials
Date
Content
Time
Place
Yunnan Dianchi Garden Resort Hotel&Spa
Apr.11
Registration
16:00
The Lobby of Hotel
Welcome Dinner
18:00
Riverside Restaurant
Apr.12
Registration
08:30
Multi-Function Hall
Sessions
09:00-12:00
Multi-Function Hall
Lunch
12:00
Riverside Restaurant
Sessions
14:30-17:00
Multi-Function Hall
Acknowledgement dinner held by Yunnan Germanium (Yunnan Lincang Xinyuan Germanium Industry Co., Ltd.)
18:00
Apr. 13
One-day tour
08:00-16:00
Yunnan Nationalities Villages
Rates
Subscribers
USD950
Non-subscribers
USD1000
10% off for one company attend 3 or attend the other AM conference in the same year
Account name: Asian Metal Ltd
Account number: 802012717208091001
Swift Code: BKCH CN BJ 110
Bank: Bank of China Beijing Guang Hua Lu Sub-Branch, 1/F Haiguan Building, 10 Guanghua Road , Beijing China