BEIJING (Asian Metal) 8 Jul 20 - According to Asian Metal Database, China's APT producers produced about 11,660t of APT in June 2020, up by 4
China's APT producers' output by month from Jun 2019 to Jun 2020 (ton)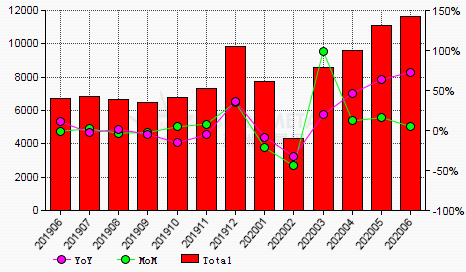 In June, APT producers in Fujian produced about 1,800t of APT, unchanged from last month; in Jiangxi, producers saw an output of 6,640t, up by 7.1% MOM . The output in Hunan was about 2,320t, up by 2 . 7% from last month.
China's APT producers' output by month and region from Jun 2019 to Jun 2020 (ton)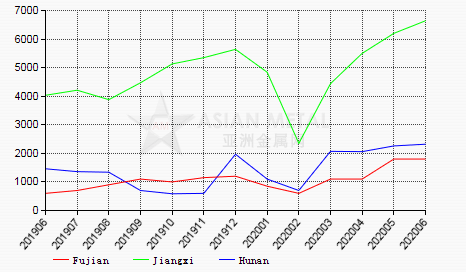 .
. 8% MOM and by 72 . 9% YOY.