BEIJING (Asian Metal) 8 Aug 19 - According to Asian Metal Database, Chinese primary lead producers held 223,000t of lead concentrate stocks in June 2019, down by 5
Chinese primary lead producers' lead concentrate stocks by month from Jan 2018 to Jun 2019 (kt)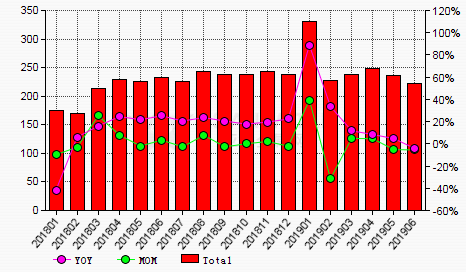 In June, primary lead producers held 89,000t of lead concentrate stocks in Henan, ranking first and unchanged MOM; followed by Hunan, the stocks there recorded 40,000t, down by 11.1% MOM; the figure was 23,000t in Yunnan, up by 15% MOM.
Chinese primary lead producers' lead concentrate stocks by month and region from Jan 2018 to Jun 2019 (kt)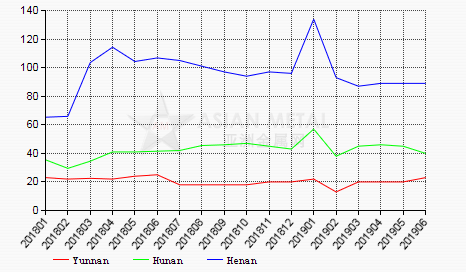 .
. 5% MOM and by 4 . 2% YOY.