BEIJING (Asian Metal) 2 Apr 19 - According to statistics from Asian Metal Database, Chinese manganese flake producers' output reached 107,400t in February 2019, down by about 12
Chinese manganese flake producers' output by month from Jan 2018 to Feb 2019 (kt)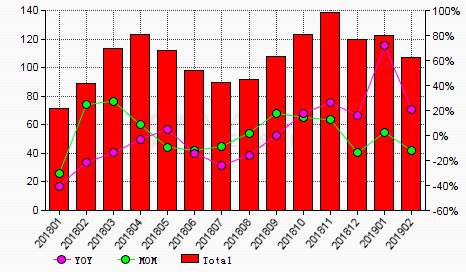 According to the following graph, manganese flake producers in Guangxi saw the highest output of 20,850t in February, down by 16.9% MOM, followed by those in Guizhou, Chongqing, Hunan, Hubei, Yunnan and Sichuan with figures of 19,200t, 4,450t, 3,900t, 3,100t, 2,800t and 2,300t respectively . In particular, producers in Guizhou and Sichuan saw increases MOM while those in Chongqing, Hunan, Hubei and Yunnan suffered declines MOM.
Chinese manganese flake producers' monthly output by province from Jan 2018 to Feb 2019 (kt)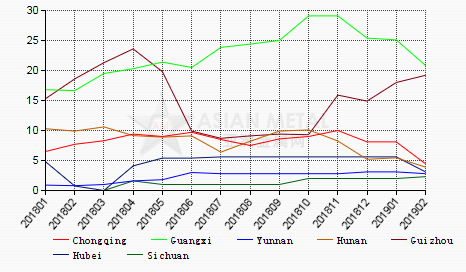 .
. 4% compared with 122,550t in January 2019 but up by about 20 . 6% compared with 89,050t in February 2018.