BEIJING (Asian Metal) 12 Dec 18 - According to the statistics from Asian Metal Database, Chinese gallium metal producers held 62t of the material in November 2018, up by 29
Chinese gallium metal producers' monthly stocks from Jan 2017 to Nov 2018 (ton)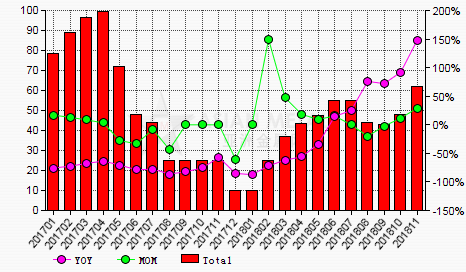 In November 2018, the gallium metal producers in Shanxi held 32t of gallium metal, up by 28% MOM; those in Henan held 10t of the material, down by 23.08% MOM; those in Guangxi held no stocks this month and last month; while those in other regions had 20t of stocks, up by 100% MOM.
Chinese gallium metal producers' monthly stocks from Jan 2017 to Nov 2018 by major province (ton)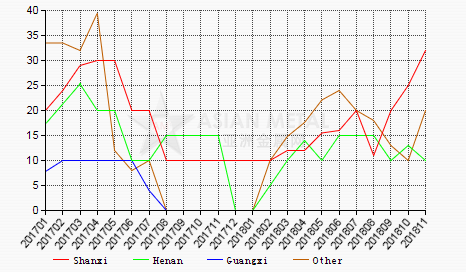 .
. 17% MOM and 148% YOY.