The brimming waters delight the eyes on sunny days; the dimming hills present rare views in rainy haze; West Lake may be compared to Beauty of the West; whether she is richly or plainly dressed. This is a famous poem written by Su Shi, a Chinese literator and poet living from AD 1037 to 1101, describing the beautiful scenery in West Lake in Hangzhou, the capital city of Zhejiang province in South China. Hangzhou is also the place where Asian Metal held the 9th Magnesium Summit during 15-16 April of 2021. Topics of this summit included magnesium ingot, magnesium powder, magnesium alloy, aluminum alloy, titanium sponge and magnesium alloy die-casting and extrusion section. This summit received many support from magnesium market participants with over 200 Chinese representatives attended.
The summit formally started at 9:00 am on April 16th when Zhao Hao, the Marketing Director of Asian Metal, delivered an opening speech. Mr. Zhao noted that magnesium enterprises went forward amid grave hardships in 2020 and magnesium industry was faced with huge tests and challenges affected by the sudden outbreak of COVID-19 in early 2020 and the spread of the virus worldwide. However, under the common efforts of the Chinese people, China led the world to effectively and timely contain the spread of the virus and China's economy and manufacturing industry showed tenacious vitality in the difficult situation. Under the dual drive of "internal circulation and external expansion", how will magnesium enterprises take the lead in the coming demand rebound, how will they expand market and how to win a more wonderful "battle" against the backdrop of COVID-19? Let us speak freely at the summit, discuss important plans, join hands to overcome difficulties and climb to the next level!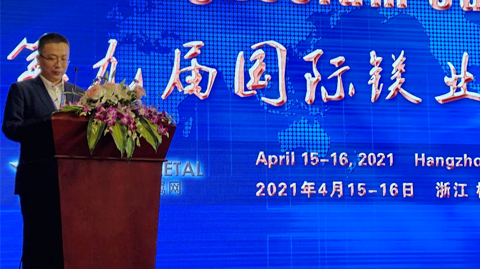 Zhao Hao
Afterwards, Zhu Zhiwei, the Deputy General Manager from Shaanxi Yulin Magnesium (Group) Co., Ltd., made a report of Magnesium, Innovation, Future. Mr. Zhu stated that the current pain point in the development of the magnesium industry lies in the lack of communication between the upstream and downstream companies, the single transaction mode and the lack of leading companies in the magnesium ingot area. Yulin Magnesium aims to become the most influential comprehensive service supplier in magnesium industry worldwide. By conducting mortgage financing, entrusted payment, trade and other business models, the company fully gets through the magnesium industrial chain and collects effective information of each link of the industrial chain during the penetration process so as to form an information network system for the magnesium industry, promote the interconnection of the magnesium industrial chain and improve the matching of supply and demand. In addition, the company will realize the reasonable resource allocation of the magnesium industry and promote the upgrading of the magnesium industry through platform development.
Zhu Zhiwei
Then, Xu Guofeng, the General Manager from Meridian Lightweight Technologies, gave a report of Application and Prospect of Magnesium Alloy in Automobile Industry at Home and Abroad. Meridian is a comprehensive supplier of fully-innovative light-weight magnesium alloy die-casting and extrusion parts and service provider for parts assembly in global auto parts market. Its magnesium alloy products are widely applied in automobile industry, especially in automobile instrument panel brackets, radiator brackets, rear hatchback door inner panels, and side door inner panels, both at home and abroad by virtue of low-density, a 100% recycling rate, good shock adsorption, high coefficient of thermal conductivity and other advantages. It's worth mentioning that many Chinese auto designers actively start considering the design concept of replacing aluminum with magnesium and try to design more light-weight magnesium alloy auto parts. There are two reasons: firstly, aluminum prices in both domestic and overseas markets showed an upward trend starting from 2019, especially from 2020 when aluminum prices went up by over 20%, resulting in the continuous decrease of profits in aluminum alloy die-casting and extrusion manufacturing industry; secondly, as a country owning rich magnesium resources in both mines and salt lakes, China boasts 70% of magnesium resources worldwide and thus its magnesium alloy prices have always been at a low level, which creates a good opportunity for the development of magnesium alloy die-casting and extrusion industry. In accordance with the Development Plan for New Energy Auto Industry (2021-2035) issued by the State Council, by 2025, China's new energy automobile market competitiveness will be significantly enhanced, and the new energy automobile sales will reach about 6.5 million units, accounting for about 20% of the total sales of new automobiles. The consumption volume of magnesium alloy used to produce one automobile will increase from 15kg in 2020 to 25kg in 2025 and is likely to rise to 45kg in 2030.
Xu Guofeng
After that, Timo Giamman, Automotive Engineer from Mag Specialties Inc. made an online report titled "Major hurdles of the Magnesium industry – and how to overcome". In terms of material development, faster extruding material to overcome magnesium's price gap to aluminum, higher mechanical properties, and lower T/C Anisotropy are some of the biggest hurdles that may need a combined effort to solve. In terms of corrosion and joining, there are not enough data of suppliers that are readily available for the combination of magnesium with steel, aluminum, and composites. Those combinations will be the most common ones in the coming years. The biggest competitor is not the other magnesium producer, but the steel, aluminum or composite industry. The major trend since years in the automotive industry towards bigger cars and more comfort and safety is increasing the need to reduce the weight of other components. This offers the best opportunity for magnesium since years. BEV Start-ups are much more open to new processes and technologies (Tesla Gigapress; Arrival micro-factory concept and use of composites; Nio's extrusions in Body). It is important to increase the quality and amount of data available for potential customers. Those efforts need to be solved together. Steel and aluminum industry are successful because they are focusing on customer needs and combining the efforts to address the hurdles and publish successes. Next, Rick McQueary, the Sr. VP & COO of Mag Specialties and President for IMA, made an online presentation on "Remarkable Magnesium Metal". The 78th Annual IMA World Magnesium Conference will be held from August 23rd to 27th, 2021 in a virtual meeting format in Fukuoka, Japan.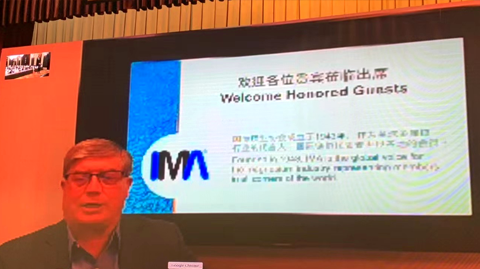 Timo Giamman
Rick McQueary
Then, Bao Bing, Vice General Manager of Nanjing Yunhai Special Metals Co., Ltd. made a presentation on "Application and Development of Magnesium Alloy from Nanjing Yunhai". As a global leading producer of magnesium products, RSM Group has an annual production capacity of 2,000,000t of dolomite, 100,000t of magnesium ingot, and 200,000t of magnesium alloy, forming a complete magnesium industrial chain of "Dolomite Mining-Crude Magnesium Smelting-Magnesium Alloy Smelting-Magnesium Alloy Processing-Magnesium Alloy Recycling". It currently has four magnesium alloy raw material production bases including three in China, respectively located in Chaohu, Wutai and Huizhou, as well as one in India, which provide supply to global clients. The company expects to sell 200,000t of magnesium alloy and 80,000t of magnesium ingot in 2021 and realize recycling capacity of 60,000t of magnesium alloy waste. In terms of casting, the company owns 25 die-casting machines in Nanjing, 25 in Chongqing, 18 in Chaohu and 8 in Jingzhou. It also plans to add 4 die-casting machines in its India-based operation. In terms of forging, the company now has 15 aluminum-magnesium extruding machines, 9,000-ton forging machine, and 200 sets of processing centers, and is equipped with magnesium alloy film production line, electrophoresis production line, micro-arc oxidation production line, powder spraying production line and oil spraying production line. Yunhai is committed to providing customers with a complete set of lightweight solutions.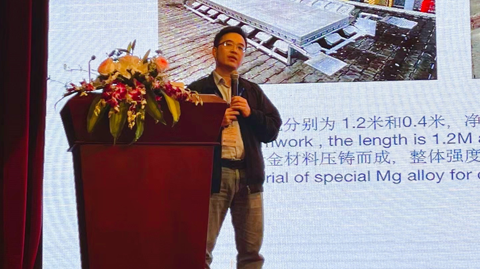 Gao Bing
At 14:00 in the afternoon, Wang Tong, Vice General Manager of Shanxi Bada Magnesium Co., Ltd., gave a report titled Committing to Magnesium Deep Processing and Seek New Market Development—Under Transformation for Shanxi Bada Magnesium Co., Ltd. As a primary raw material, magnesium metal has resource restrictions, policy restrictions, labor restrictions, product added value restrictions, and overseas market dependence restrictions in smelting. Faced with various unfavorable factors, it is imperative for the company to transform. Based on the favorable policies of the state and governments at all levels for the deep processing of magnesium and magnesium alloy, the transformation of the company mainly lies in the friendly coexistence of the magnesium metal industry and the environment, and the development of the company towards high quality and high added value. The transformation is also reflected in the following aspects: strengthening the development of new products, laying out the deep processing industry of magnesium and magnesium alloy, and improving the added value of products; increase cooperation with universities and research institutes to further enhance the technical strength of the company; enhance its own research and development strength and strengthen intellectual property rights protection; increase the introduction of talent, regardless of heavy money, to enrich the company's talent team. According to the market demand, Bada has successively developed ZME211, EW75, ZM31, M1A and other high performance, high plasticity, high thermal conductivity, and flame retardant magnesium alloys, developed magnesium lithium alloy containing rare earth elements and magnesium lithium alloy based particle and fiber reinforced composite, and independently designed and developed magnesium lithium alloy atmosphere protection melting equipment and process. They have produced the round ingot of magnesium lithium alloy with the largest size of φ 550×1,100mm, and the weight of the ingot exceeded 350kg. At the same time, they can produce various grades and specifications of magnesium alloy particle for semi-solid forming to meet customer requirements. The independently designed and built semi-continuous magnesium alloy ingot casting production line was successfully put into operation on February 25, 2021. The semi-continuous casting bar of magnesium alloy of the company has been tested and found that the grains are small, the structure is dense and uniform, and the UT detection is low in defects, which meets the corresponding product quality requirements. The next step is to develop the industrial preparation technology of large size magnesium alloy flat ingot. Five extrusion production lines have all been put into operation. The introduced magnesium alloy plate, strip and foil production lines will be put into production this year. "No pains, no gains," Bada believes that the future of magnesium industry will be better.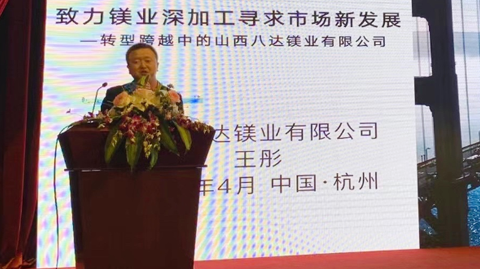 Wang Tong
Subsequently, Mr. Ma zuopo, Vice General Manager of Henan Dewei Technology Co., Ltd., made a report on New Progress of Technology and Application for Wrought Magnesium Alloy Wheel Hub and pointed out that reducing fuel consumption and new energy vehicles are the general trend of automobiles, and automobile lightweight is inevitable under the background of energy saving and emission reduction system. Vehicle lightweight is one of the measures to reduce fuel consumption and pollution emissions and promote new energy vehicles. Because of the weight reduction of the wheel, the fuel saving rate can reach about 7%, and the highest rate can reach about 15%. Magnesium alloy is an ideal metal material for lightweight automobiles due to its low density and light weight. On October 12, 2018, the Classification of Strategic Emerging Industries (2018) listed forged magnesium alloy wheel as a key product for promotion and application. In 2018, the forged magnesium alloy wheel was included in the project of New Energy Vehicle Lightweight Application Platform. In 2019, the forged magnesium alloy wheel was listed in the Catalogue of the First Application Demonstration and Guidance of Key New Materials of the Ministry of Industry and Information Technology, which was implemented on January 1, 2020. Magnesium alloy automobile wheel has high strength which can effectively resist shock and fatigue; has light weight which can reduce inertial energy, reduce torque required for driving, increase the speed, and brake quickly; has low temperature dependence and good heat dissipation performance which can extend the service life of tire. The light weight of magnesium alloy automobile wheel reduces the load of the whole vehicle (the wheel is of unsprung mass, and its weight reduction effect is 10 times that of the body weight), thereby reducing energy consumption, and saving fuel by 7%-15%. The mass of magnesium alloy automobile wheel is 40% less than that of aluminum alloy automobile wheel, which means that the suspension system has better dynamic response capability and thus has superior operability.
Ma Zuopo
After that, Mr. Yang Rui, the Deputy General Manager of Shaanxi Tianyu Magnesium Group Co., Ltd., made a report on the "Review and Prospect of Magnesium Market under COVID-19", and said that at the beginning of 2020, the sudden COVID-19 had a great impact on the global magnesium market. In the first three quarters, Chinese magnesium market saw oversupply and falling prices constrained by shrinking demand from the automotive, steel and aerospace industries. After mid-October, the market demand picked up slightly; meanwhile, driven by the interest-free loan policy of governments, rising prices of raw material ferrosilicon, large traders' participation with funds, and the continuous rise of aluminum prices, prices of magnesium products stopped declining and rebounded, and market players regained confidence. The main factors affecting the market in 2020 were as follows: As for the supply side, the production and market share of magnesium ingot in Shaanxi, the main producing area in China, increased against the negative trend in 2020; and the production in Shanxi, the second largest producing area, decreased obviously impact by the cost. As for the demand side, the rapid control of the domestic epidemic offset the decline in demand caused by the severe epidemic abroad, and the overall supply and demand was balance in 2020. However, the fiscal policy stimulus to the real economy in many countries, the depreciation of the exchange rate of USD against RMB and the surge of sea freight not only had a certain impact on the demand for magnesium ingot in short-term, but also increased the fluctuation of magnesium export prices, thus affecting the price stability of magnesium. Talking about the market outlook for 2021, Shaanxi's influence in magnesium pricing would become mature, and under the circumstance of commodity boom amid easy monetary policy globally and national carbon neutral strategy, Chinese magnesium, accounting for more than 80% of the world's production, and Shenfu magnesium, accounting for more than 60% of China's production, will be ready in 2021 by managing cost control for consumers and taking responsibilities in stabilizing market prices and offering better service to terminal customers.
Yang Rui
At last, Asian Metal invited well-known magnesium enterprises home and abroad to participate in the discussion, which was hosted by Mr. Gao Bing, Vice General Manager of RSM Group. The participants included: Mr. Zhang Guangning, Executive Director of Shanxi Credit Magnesium Co., Ltd; Mr. Zhu Zhiwei, Deputy General Manager of Shaanxi Yulin Magnesium Industry (Group) Co., Ltd.; Mr. Kan Xiaofei, General Manager of Chaoyang Baisheng Titanium Co., Ltd.; Mr. Chai Juncai, General Manager of Shanxi Fuhengdi Metal Materials Co., Ltd. and Mr. Ma Zuopo, Vice General Manager of Henan Dewei Technology Co., Ltd. They had an intense discussion on the current situation and prospect of raw magnesium enterprises, the export challenges and countermeasures of magnesium products, the demand from the titanium sponge market for magnesium ingot 99.95%min, the current demand and prospect of magnesium powder industry, the application of magnesium alloy in automobile industry and the current demand and application trend of wrought magnesium.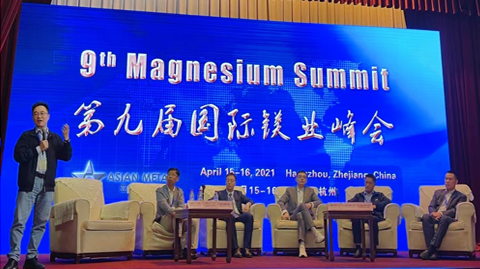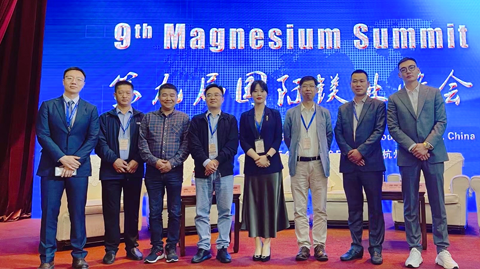 Discussion
Discussion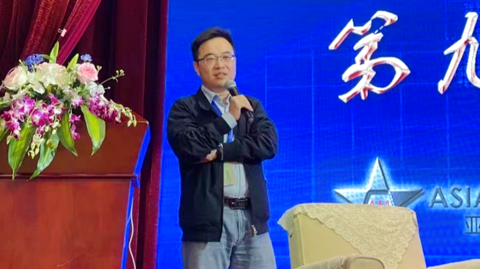 Discussion
Discussion
Discussion
Discussion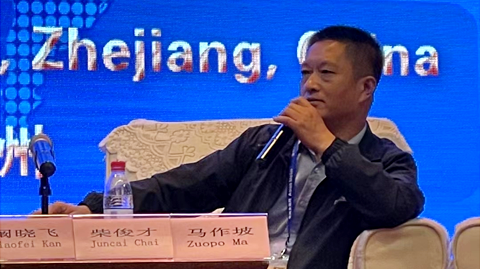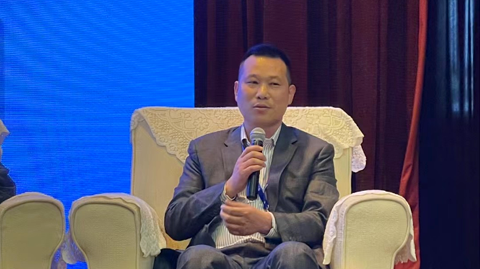 Discussion
Discussion
At 6:00 pm on April 16th, the 9th Magnesium Summit held by Asian Metal was successfully closed with the strong support of all delegates.
Asian Metal has successfully held various minor metal summits, and we would like to express our sincere thanks for the active support and full cooperation from companies in the industry. Asian Metal will make persistent efforts with the same enthusiasm and professional spirit. We will stick to our original mission and forge ahead. Dedicated to building "international platform, value summit", we will continue to work hard and meet again in the 10th Magnesium Summit!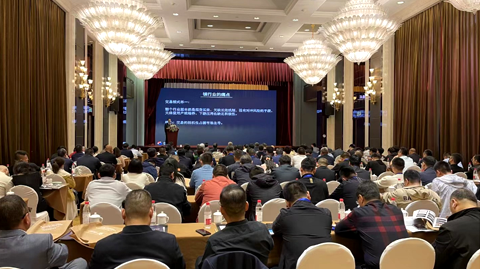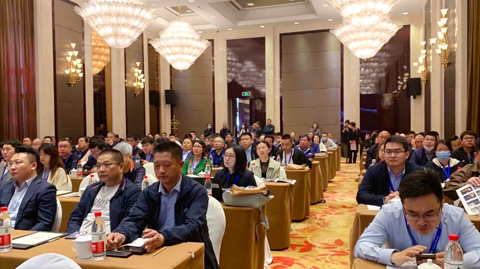 Conference
Conference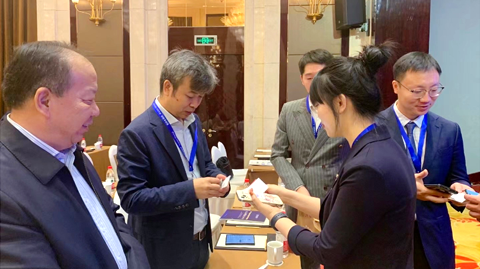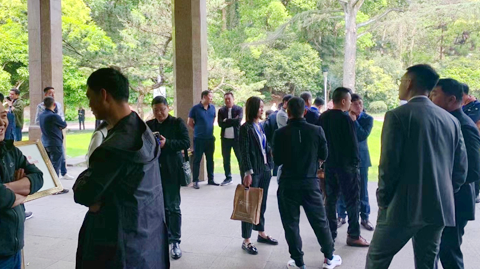 Conference
Conference
Daphne & Attendees
Daphne & Attendees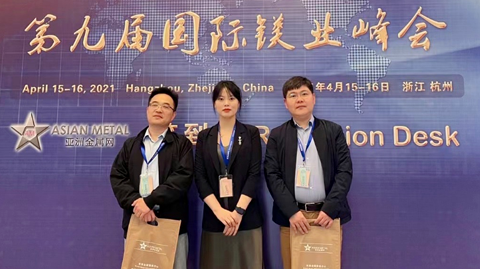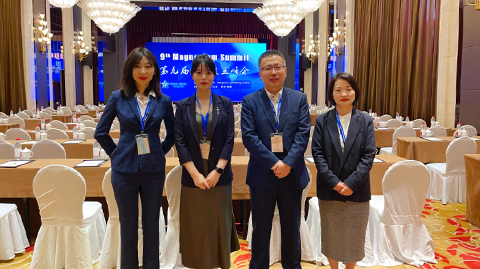 Daphne & Attendees
Conference Team