Held by Asian Metal in Hangzhou, Zhejiang, the 13th World InBiGeGa Forum embraced its successful close on the afternoon of March 26th, 2021. With about 110 attendees covering producers, traders, consumers, and guests from research and financial institutions in China, as well as foreign insiders' online presentation, the forum held in-depth dialogues and exchanges on upstream raw materials and downstream high-purity compound products of indium, bismuth, germanium and gallium. The forum was crowned with complete success!
The forum begun after Mr. Hao Zhao, the Sales Director of Asian Metal, gave the welcome speech. Then nine insiders successively presented wonderful speeches as follows: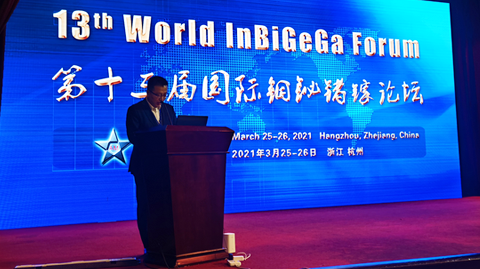 Asian Metal Sales Director Hao Zhao
Brief Analysis and Development Prospect Analysis of Bismuth Industry by Shijun Wu, President, Guixi Grand Sanyuan Industry Group Co. Ltd.
CIGS Power Generation Construction Units and Applications by Genbao Xu, General Manager, Kaisheng Photovoltaic Materials Co., Ltd.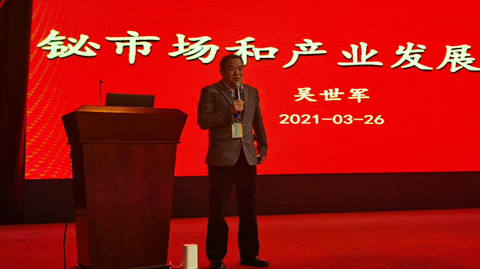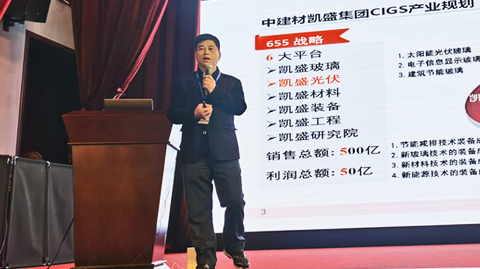 Gallium Metal Supply and Demand Status and Future Prospect by Tian Xiong, Strategic Resourcing and Business Development Manager in Greater China, NEO Performance Materials.
Development and New Application Analysis of Germanium Industry by Lin Chen, Marketing Director, Yunnan Chihong International Germanium Co. Ltd.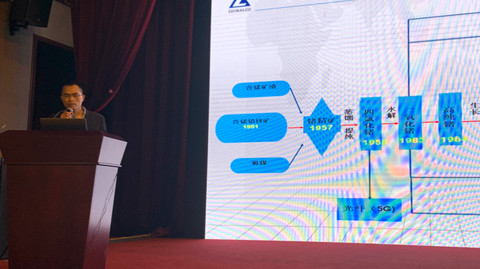 New Progress of ITO Target Localization by Xuefeng Zhang, General Manager, Target Division and Industrial Coordinated Development Department, Guangxi Crystal Union Photoeletric Materials Co.
Applications of Minor Metals in Scintillation Materials by Jia Li, Executive of Asset Management Department, Shanghai Institute of Ceramics Pilot Experimental Base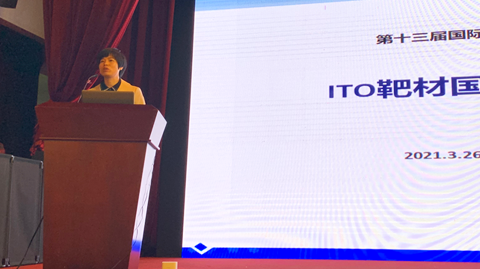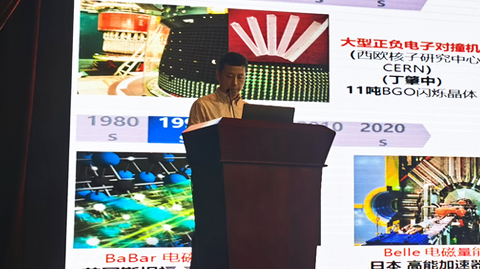 Current Trends in Germanium Industry by Christian Hell, General Manager, Photonic Sense GmbH
Summary of Global Indium Market by Shuyan Peng, Strategic Sourcing Buyer, Indium Corporation of America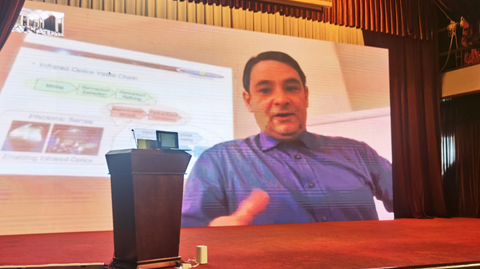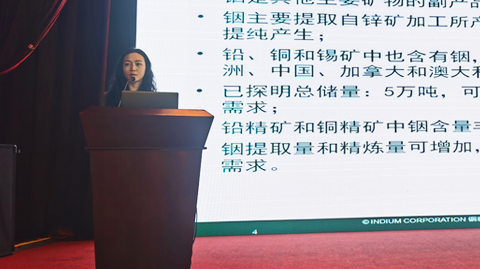 Photovoltaic Industry Development Prospect & High-Purity Gallium Development Opportunities and Challenges by Chaohui Tang, Deputy General Manager, Chuxiong Chuanzhi Electronic Materials Co., Ltd.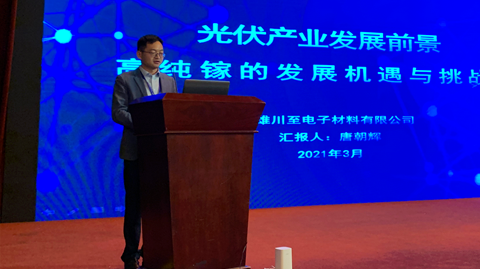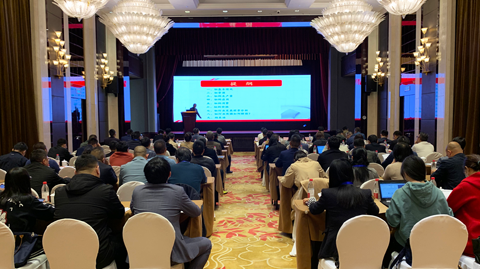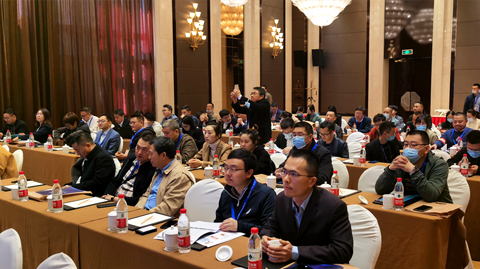 Forum
Forum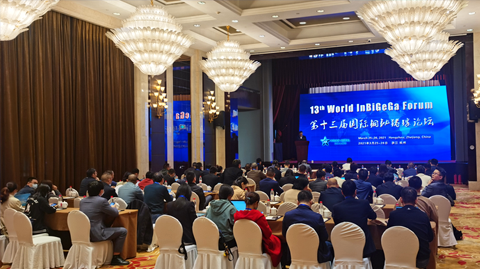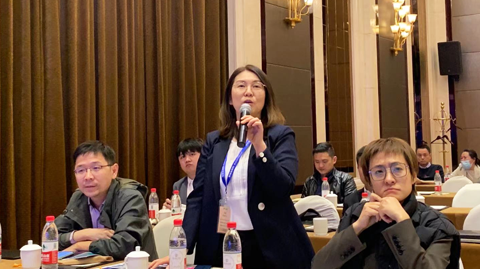 Forum
Forum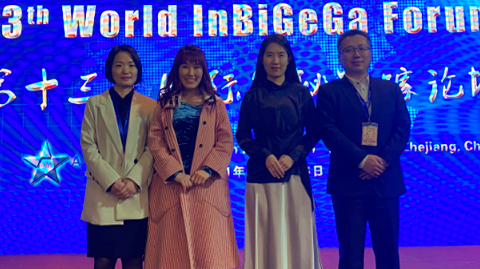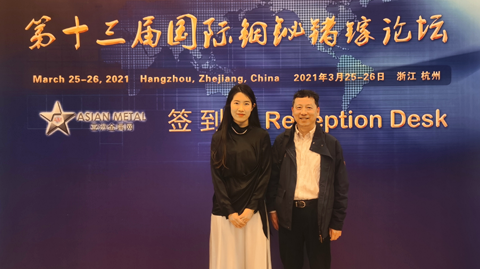 Conference Team
Shelly & Attendees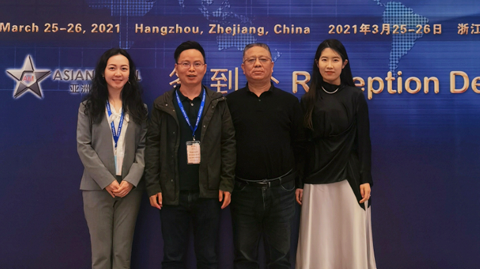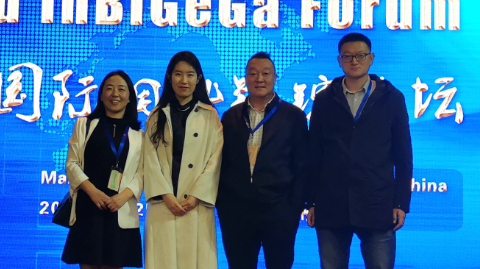 Shelly & Attendees
Shelly & Attendees
We appreciate the strong support from insiders in indium, bismuth, germanium and gallium industries, which brings the success of the 13th World InBiGeGa Forum. By adhering to the professional spirit to strive assiduously, Asian Metal will continue providing everyone with a broader platform. We look forward to meeting you again in March, 2022, when the world would be free of COVID-19 and the market participants from all over the world merrily gather together to share and discuss ideas of indium, bismuth, germanium and gallium industries.