BEIJING (Asian Metal) 21 May 19 - According to Asian Metal Database, Chinese tin concentrate producers' output was 3,775t in April 2019, up by 1
Chinese tin concentrate producers' output by month from 4/2018 to 4/2019 (ton)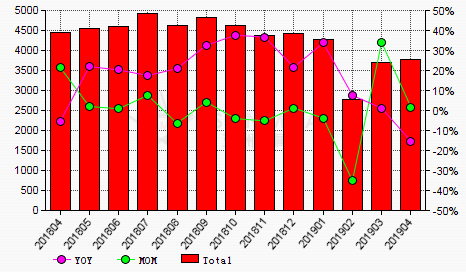 In April, the tin concentrate output in Guangxi declined by 8% MOM to 690t, while that in Jiangxi and Inner Mongolia rose by 1.3% and 44 . 8% MOM to 390t and 210t respectively; that in Yunnan held stable at 2,300t.
Chinese tin concentrate producers' output by province by month from 4/2018 to 4/2019 (ton)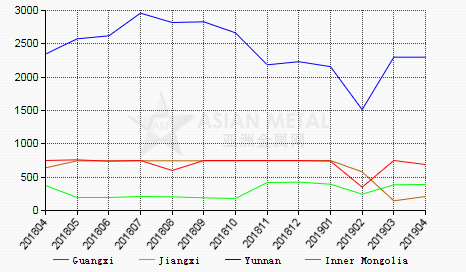 .
. 8% MOM but down by 15 . 3% YOY.