BEIJING (Asian Metal) 15 Mar 19 - According to statistics from Asian Metal Database, Chinese tin ingot sales were 10,081t in February 2019, down by 17
Chinese tin ingot producers' sales by month from Feb 2018 to Feb 2019 (ton)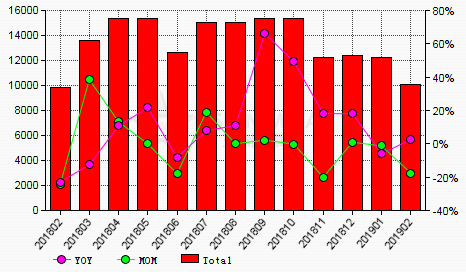 In February, tin ingot sales in Yunnan rose from 6,640t last month to 7,160t, while those in Guangdong, Jiangxi, Hunan and Zhejiang decreased from 440t, 3,000t, 850t and 350t to 200t, 1,590t, 260t and 100t respectively.
Chinese tin ingot producers' sales by province by month Feb 2018 to Feb 2019 (ton)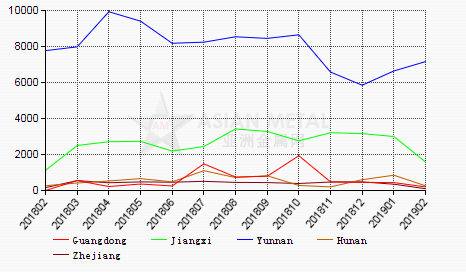 .
. 6% MOM but up by 3% YOY.