BEIJING (Asian Metal) 6 Dec 18 - According to Asian Metal Database, Chinese aluminum fluoride producers' inventory of aluminum fluoride was about 6,700 tonnes in late November 2018, up by 15
Chinese aluminum fluoride producers' inventory by month from 1/2017 to 11/2018 (Tonne)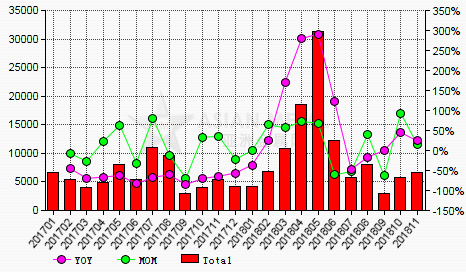 Based on the data, aluminum fluoride producers in Henan held inventory of about 1,500 tonnes in late November, up by about 50% MOM, while the inventory of aluminum fluoride in Hunan remained unchanged at around 1,000 tonnes. The inventory in Gansu increased by 100% MOM to 2,000 tonnes in late November while that in Shandong decreased by 70% MOM to 300 tonnes.
Chinese aluminum fluoride producers' inventory by month and major province from 1/2017 to 11/2018 (Tonne)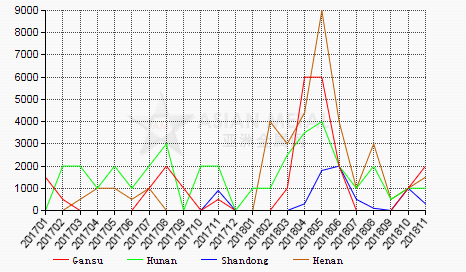 .
. 5% MOM and 24 . 1% YOY.