Host

Sponsor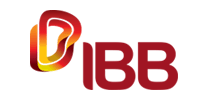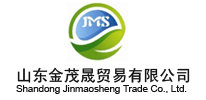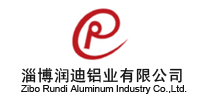 Supporter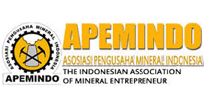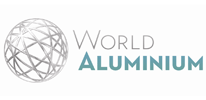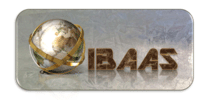 Special Cooperator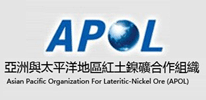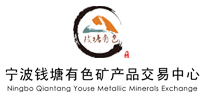 HISTORY
May 15-17, 2013 Xining, China
April 10-12, 2013 Hangzhou, China
May 9-11, 2012 Taiyuan, China
April 25-27, 2012 Taiyuan, China
May 18-20, 2011 Luoyang, China
May 13-14, 2010 Qingdao, China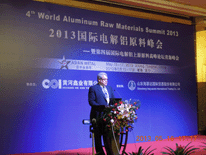 Asian Bauxite and Nickel Ore Investment & Trading Summit 2013, held by Asian Metal, closed successfully on September 24 in Bali, Indonesia. The summit was supported by PT INDONESIA BATUBAUKSIT BAJARAU,PT. PANCA RAJA PERKASA, Zibo Rundi Aluminum Industry Co., Ltd. and Shandong Jinmaosheng Trade Co., Ltd.
The summit was a complete success and had achieved the expected results. Speeches were given on 24 September and the guest speakers at home and abroad made wonderful speeches about macroeconomy, policy guidance, and the market of bauxite, alumina, lateritic nickel ore, and ferronickel, pointing out the direction of market trends in the second half of 2013. The total number of the participants was above 100 and representatives in the summit included Indonesian officials, relative industrial associations, and insider enterprises. During the summit, all participants communicated well with each other and laid a foundation for further trade opportunities.
Enterprises attending the summit included both the alumina producers such as Chalco Qingdao Inter national Trading Co., Ltd. and Shandong Lubei Enterprise Group General Company; bauxite and alumina traders such as Shandong Haiyuanda International Trading Co., Ltd., ZIBO RUNDI ALUMINUM INDUSTRY CO.,LTD.; Bauxite mines such as PT INDONESIA BATUBAUKSIT BAJARAU, PT. PANCA RAJA PERKASAPT,True North Bridge Capital.
Besides, nickel cathodes, ferronickel producers such as Norilsk Nickel Management Indonesia, Hanking Industrial Group Co., Ltd. , Baosteel Resources Indonesia, Shandong Weiye Groupc Co., Ltd. , Xuzhou Jinxiang metallurgy Co., Ltd., Jiangsu Baotong Nickel Industry Co., Ltd., Shandong Xinhai Technology Co., Ltd. and Shandong Jinmaosheng Trade Co., Ltd.; and lateritic nickel ore mine producers from Sulawesi were also invited to the summit.
Asian Metal sincerely thanks for the support of all the participating companies. We feel deeply honored to provide the platform. In the future, we will strive to provide our clients with larger exchange platform with more opportunities.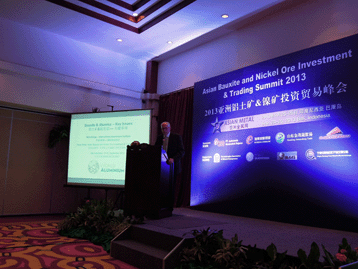 Ron Knapp, Secretary General of International Aluminum Institute
Dr. Ashok Nandi, Secretary of International Bauxite, Alumina and Aluminum Society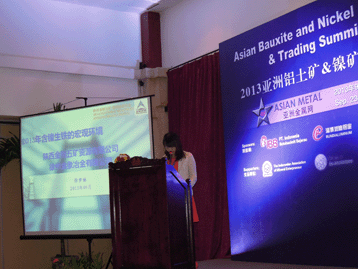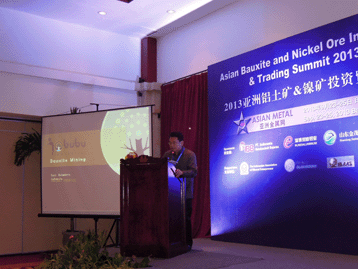 Xu Menglin, Director of Business Department of Shaanxi Energy Metals & Minerals Resources / Xuzhou Jinxiang Metallurgigal Co., Ltd.
Omar. S. Anwar, President Director of Ture North Bridge Capital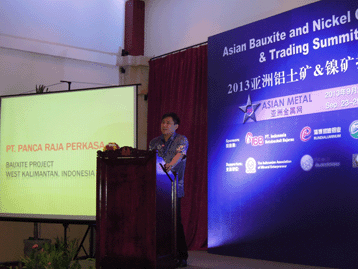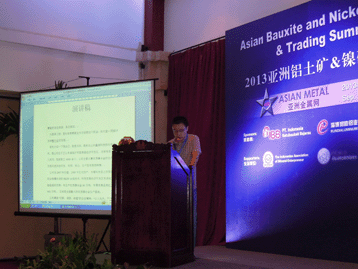 Jimmy Soelaiman, Director of Pt. Panca Raja Perkasa Indonesia
Liu Yang, Purchasing Manger of Shandong Xinhai Technology Indonesia Branch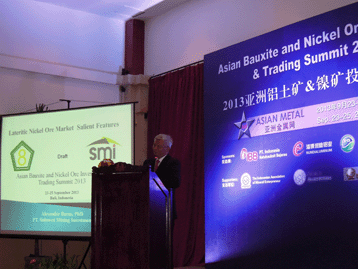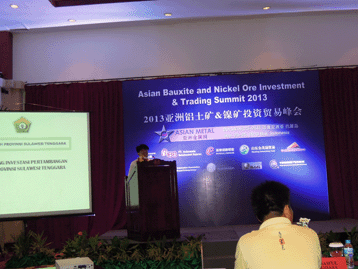 Dr. Ir. Alexander Barus, MA, MBA, Vice President Director of PT. Sulawesi Mining Investment
KERY SAIFUL KONGGOASA, Regent Bupati of Konawe Regency Government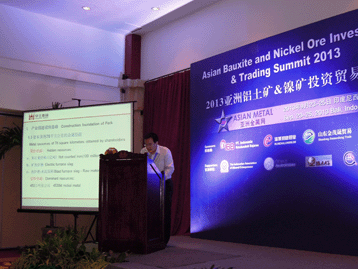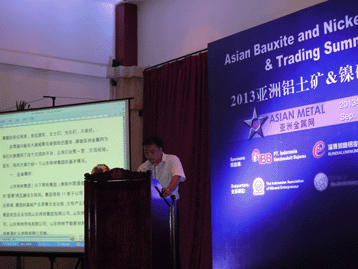 Zhao Zhou, Assistant of General Manager of Hanking Group Indonesia Project Company
Song Rongwei, General Manager of Shandong Weiye Group Co., Ltd.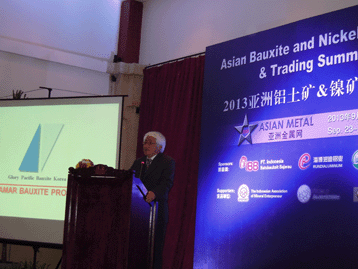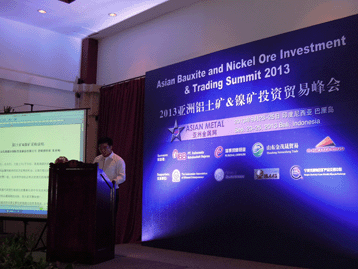 JAE KWANG KIM, President of Glory Pacific Bauxite Korea
Zhu Yaqi, Marketing Manager of Shandong Haiyuanda International Trading Co., Ltd.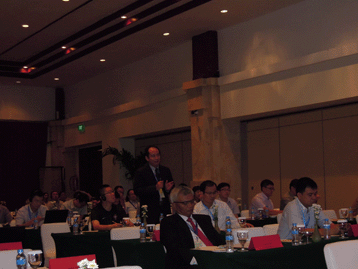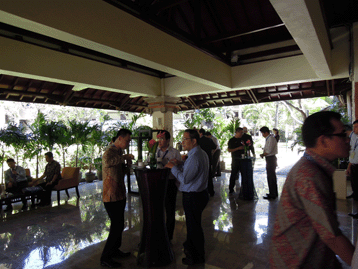 Zhou Chongyang, General Manager of Chalco Qingdao International Trading Co., Ltd.
Coffee break